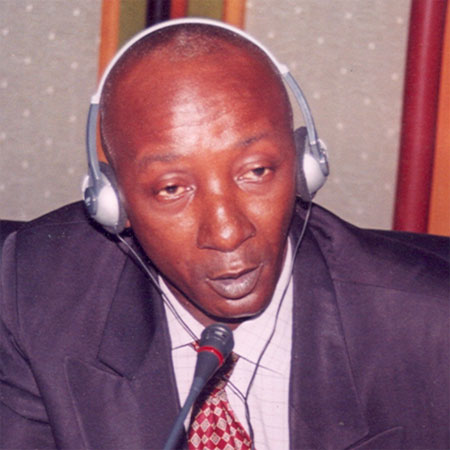 Hon. Ablie Suku Singhateh, National Assembly Member for Lower Badibou constituency in North Bank Region, at the weekend gave a brand new milling machine to be handed over to the Regional Governor for onwards delivery to the Kawral Kambeng Kaffo in the North Bank Region.
He also donated D15,000 to the Kaffo at a colourful ceremony held at Yalal Tankongjala village in Upper Badibou District, North Bank Region.
The donation came as a result of adopting Hon. Suku Ablie Suku Singateh as an honorary father of the Kawral Kambeng Kaffo in Yalal Tankongjala in NBR.
Speaking at the ceremony, Hon. Ablie Suku Singateh thanked the kaffo members for demonstrating their trust and confidence by choosing him as a father out of the whole National Assembly House.
He assured them that he would live up to expectations and would ensure his children are well taken care.
It is because of the APRC many people get to know him, he said, adding that he would welcome any move that is in the interest of promoting the agendas of the APRC.
Hon. Singhateh also called on the cafe members and people in NBR to strongly unite in the interest of development. "Because without unity and cooperation, no country can gain meaningful development in this world," he said.
He commended President Jammeh for his support by creating the enabling environment for the smooth operations of all development programmes and projects.
In receiving the donation on behalf of the café, Julie Jallow, president of the kaffo, commended Hon. Suku for the gesture, adding that the gesture would go a long way in reducing their workload being carried out in the community and its catchment areas.
Karla Kaffo is a community based organisation operating legally in NBR. It has a membership of over 75 people in the community.
"The ultimate objectives of the kaffo are to complement government efforts to alleviate poverty at all levels," she added. She revealed that her cafe works with government institutions, NAWFA, GAWFA, and SDF among others, all geared towards achieving their desired goals.
Other speakers on the occasion included Chief Ebrima Ansu Tamba Jammeh and Alkalo Sarjo Bah. The occasion was chaired by Hon. Lamin Jammeh, the NAM of the area.  
Read Other Articles In Article (Archive)