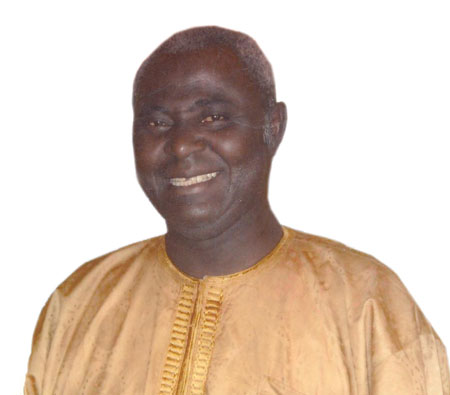 State counsel NB Jones has raised preliminary objections, contesting 11 out of 14 grounds of appeal filed by the appellant, Femi Peters, the jailed UDP former Campaign Manager, describing the grounds as incompetent.
The state counsel cited Section 275 of the Criminal Procedure Code to further buttress her objection.
"The grounds of appeal are 15, only 4 grounds complied with the mandatory requirement under Section 275 of the CPC, and 11 out of 14 have not complied with the law with regards to the subordinate court," she told the court.
State counsel Jones urged the court to consider only grounds 4, 7, 9 and 10 as competent grounds and facts of argument, and the rest of the grounds as incompetent.
She finally urged the court to strike out 11 grounds of the appeal and consider only four grounds.
In response, Lawyer Ousainou Darboe, the counsel for the appellant, said the submission made by the respondent that the court should strike out the grounds is misconceived, stating that all the grounds of appeal are competent and are facts of argument.
Lawyer Darboe read some of the grounds challenged by the prosecution to the court, noting that the objection raised by the prosecution will all be spelt out in his written brief.
He said the convict at the magistrate court did not open his defence and the trial magistrate threatened to send him to jail, if he failed to open his defence.
The court later ruled against the prosecution's objections.
When the appeal case was called at yesterday's hearing, the counsel for the appellant told the court that he has served the prosecution with the records of proceedings obtained from Kanifing Magistates' Court.
State counsel Jones told the court that she was not served, but Lawyer Darboe insisted that a copy of the proceedings was sent to prosecution.
At that juncture, a reserved copy was immediately served to the state counsel.
Lawyer Ousainou Darboe had earlier applied to the court that he was ready to file in either oral or written briefs, which he said, will contain all the arguments.
Justice Amadi then gave the appellant's counsel five days to file in the written briefs, while state counsel Jones, for the respondent, was given seven days to file in written replies, and to reply on points of law.
The case was then adjourned to 14 July 2010 for adoption of briefs.
Femi Peters, the former Campaign Manager of the opposition United Democratic Party (UDP) is currently serving a jail term of one year following his conviction by the Kanifing Magistrates' Court.
His conviction was for holding a political rally and using a loudspeaker without a permit from the Inspector General of Police, as required under the Public Order Act.
Peters subsequently filed an appeal against his conviction at the High Court in Banjul.
Read Other Articles In Article (Archive)