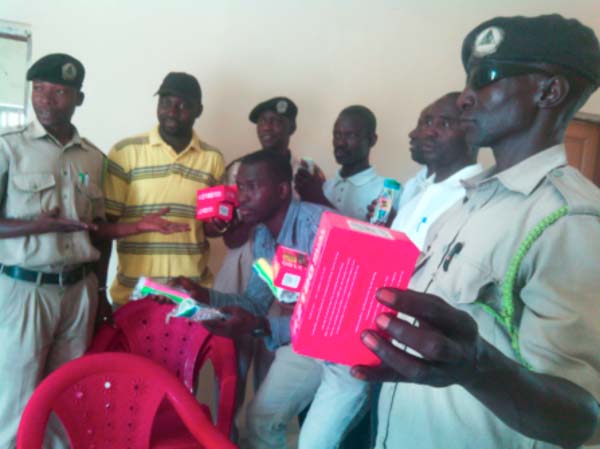 Star GSM Company Thursday donated materials to the Brikama Area Council revenue branch in Brusubi, meant to help workers at the Brusubi branch.

The donated items included chairs, mobile phones, torch lights and so on.
Speaking at the handing over ceremony held at the Brusubi branch, Lamin Kaba, Managing Director of Star GSM Communication, said the purpose of donating the items to the branch was to make their work easy.
He added that since the office was established there was not even a single chair in that office, and that was why they decided to donate these items to them.
"This is an office that generates millions of dalasi to government coffers; so such institutions need to be supported."
The Star GSM boss said he was told that there is an office for Brikama Area Council at Brusubi, and noting was in that office.
"I visited the office, and I did not even find a single chair in the office. So we at the Star GSM decided to come with these items and give them to the staff."
Mr Kaba added that the supply of electricity was also lacking, and they discussed about that.
The government could not do it alone, he said, adding that other organisations, business partners and individuals should come on board to complement the government's efforts in national development.
Businesspeople are able to do their business properly because the area councils give them the space to operate.
The area council police are doing everything possible to make sure that people's properties are safe, especially at night.
In receiving the items on behalf of the Brikama Area Council, Karamo Sarjo, a revenue collector at the Brusubi branch, thanked Lamin Kaba and the staff of Star GSM Company for the gesture.
He added that this would go a long way in supporting their work, as a branch that collects tax for the nation.
"We are very pleased with the materials, especially the torchlights and the telephones, because as he mentioned earlier on, the torchlights will help our security in executing their duties, especially at night."
Dilating on the constraints at the office, Karamo Sarjo said the office needs to be well taking care off, and called on council and government to work in collaboration to help them.
Read Other Articles In Article (Archive)