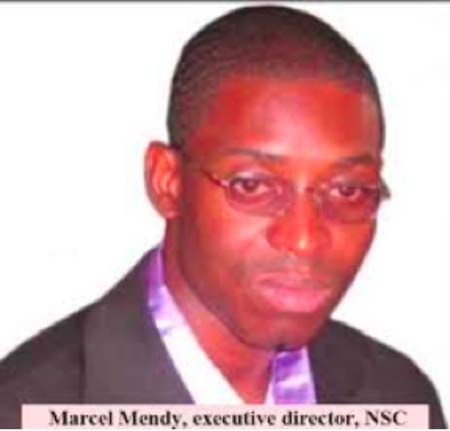 The Ministry of Youth and Sports has welcomed and assured NORGA International Holding Company Ltd in Norway of Gambia government and its sports ministry's support and commitment for the realization of a modern stadium project.
Over the weekend, NORGA unveiled its major sports facility project worth D20 million for the construction of a top and modern stadium at Brufut village, Kombo North District, West Coast Region.
The mini stadium, according to investors, would be on an artificial carpet with a multipurpose facility including school, supermarket, merchandise stores, IT centre and a football academy among others on the same premises.
Speaking on behalf of the Youth and Sports minister, Alieu Kebba Jammeh, the executive director at the National Sports Council, Marcel Mendy, assured the project investors of government's support and commitment for the realization of the project.
"I can tell you that your plans are very much in line with those of the Ministry of Youth and Sports," he said. "The future of sport is in decentralization and we are very much aware of the fact that it is significant that we go back and re-decentralize our programmes and activities in order to discover talents."
He commended the project investor Mamadi Ceesay of NORGA and his partners for the investment.
"I thank the management of the Brufut United FC for their devotion. I am quite sure that Mr Ceesay and his partners of NORGA did not blindly partner with the Brufut management team, but did it as a result of trust and confidence," he said.
He cited the availability of abundant opportunities for young people, which should be capitalised on.
He emphasised the need for the right scouts to nurture talented people and challenged the Brufut United FC to make best use of the opportunity at hand.
GFF president Lamin Kabba Bajo said the project is regarded as a homegrown initiative and plan.
He commended the brains behind it, for coming up with such a private company to partner with a community for the establishment of a first-class facility and project of such a magnitude in the history of Gambian sport.
Bajo also recognised Brufut as a holy settlement and blessed community.
The founders and the current leaders of Brufut "have worked so much" for the community, he said, adding: "It is not a surprise that the Almighty Allah has answered their prayers."
He said further: "We in the GFF have no choice but to partner with the initiative, which also falls very well within the current structural development of the Gambia Football Federation." 
Read Other Articles In Article (Archive)