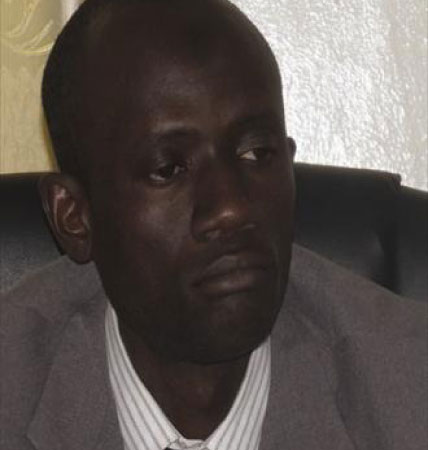 Alieu K. Jammeh, Minister of Youth and Sports, has once again echoed the call for unity in Gambian sport in the interest of athletes and the nation.
Hon. Jammeh, who was speaking yesterday at The President's International Award (PIA) during a daylong stakeholders forum on the way forward for wresting in the country, further called on stakeholders in sport to see The Gambia as one and work together for the development of the country.
"Let us all come together to work together in the interest of the athletes and the nation," he appealed.
"There were unfortunate scenarios that happened and are not helping our sports," Hon. Jammeh recalled, calling on all stakeholders to move on at the same stage.
"One idea is not enough; give us your ideas, we are willing to listen keenly, and we are here for you," he remarked, adding: "If we are not doing things the right way tell us and we will change."
"If we say let us move in this direction, do not think we are favouring some individuals," the sports minister stated, adding that "it is frustrating when we say let us move in this way and others start moving the other way".
He appealed further: "Let us work in the interest of our sports. Suggest to us to correct our mistakes if you think we are wrong somewhere. The willingness is there for Government to help but our hearts has to be one."
It is one person - the President of the Republic of The Gambia - who continues to single-handedly sponsor and support wrestling in the country, the sports minister said, adding that they found it fitting to support the efforts of the President by hosting a national championship at the Independence Stadium last year.
He also stated that they were pleased with the President's approval of the recently concluded mini sub-regional wrestling competition hosted by The Gambia, he remarked further, while calling on everyone to join forces and efforts to ensure wrestling takes center-stage in the country.
They will continue to pay attention on the local aspect to revive wrestling in the country, Jammeh said, adding: "The most important thing is that we will not neglect our culture."
Jammeh also called on the Gambia Wrestling Federation to come up with a comprehensive wrestling calendar for the year, while assuring them of his ministry's support.
Read Other Articles In Article (Archive)