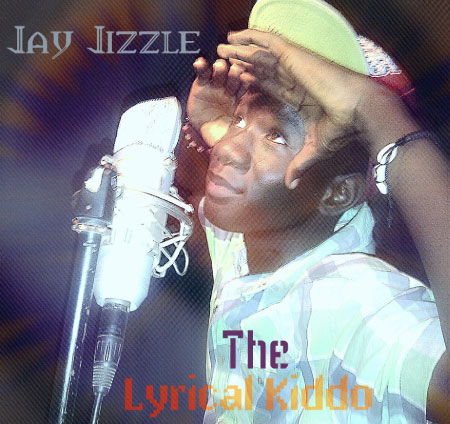 Some are born with music talent. Feat in the industry, however, comes to others through hard work.
Both holds true for Jizzle. Young as he is, in age and in music, Jizzle nonetheless does not take for granted his natural musical ability and quality.
He employs both exuberance and brainpower to pull off conscious, appealing songs.
Born Jerreh Jallow, he was christened Jizzle by pals. He puts his talents to test in his teenhood, putting up stunning performances. Music has since been his way. He writes it and sings it. He loves and lives it.
A conscious singer, Jizzle is sensitive to his environment. This is evident in his debut single, "Over Sona" in which he highlights the plights of young people neglected by self-centred adult world.
'Over Sona' itself is an exaggerated expression of despair common amongst Gambia's young people. "Though I never experienced such, I saw people [live] with it, so I sang it," he once said in a newspaper interview.
But, every right goes with a responsibility – a cliché Jizzle didn't lose sight of. In his hit single, 'Life Is Not Easy', Jizzle criticises the status quo at the ghettos where young people tend to build utopia, and challenges them to "make their mind up", "get their head up" and work up their potentials, despite the many odds. For him, success is a destination journeyed through inescapable bumpy road.
There are other moods, too, in the 25 songs Jizzle, so far, has to his name.
For instance, in hits, 'Rumpa', and 'Mi Deh Pan Mi Side', Jizzle gives lilting melodic tributes of love, beauty and tenderness.
Jizzle sang songs that are relevant to today's Gambia and the world at large and can kick people from different walks of life onto the dance floor.
But, lo and behold, it's the song "Together We Make" that propels him into the international limelight.
The song has been selected to be voted in Global Rock Star, an international music award. See: www.globalrockstar.net. The rest of Jizzle's songs are downloadable for free on: www.soundcloud.com/jizzlebenz.
The Jizzle Kingdom
Whilst Gambia's music industry boasts of the flood of young talented singers, Jizzle undoubtedly is a rare breed.
He majors in rap, but occasionally sings dancehall. One of his wonders is that he sings in three major West African languages – Fula, Mandingo and Wolof – and an international language, English. This versatility makes the young singer a marketable brand, both at home and abroad.
Besides, a growing popular demand, Jizzle performs in major national concerts and features in radio and television shows.
Now, the youngster has established what he calls Jizzle Kingdom. "The Kingdom embodies a family that binds together fans, investors, musicians and other stakeholders in the music industry, to the worthy effort of supporting in particular Jizzle's music and Gambian music in general," Jizzle says.
"Jizzle Kingdom is open to music enthusiasts, fans of Gambian music and investors. Right now I am working on membership cards and the Kingdom has a facebook page. Fans are signing up en masse. I want this to be classic."
Read Other Articles In Article (Archive)