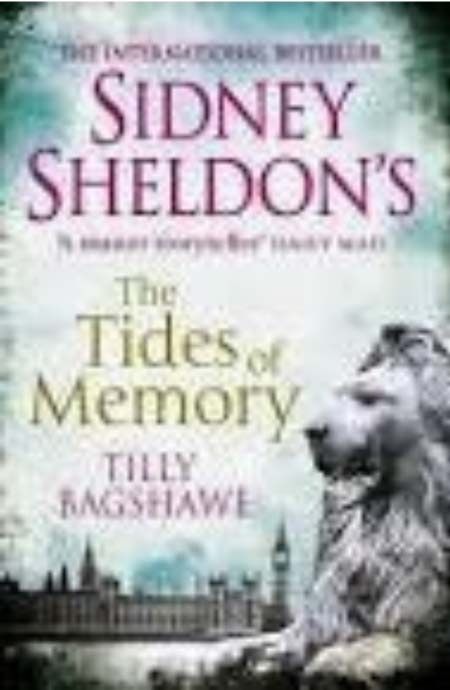 Sidney Sheldon remains one of the world's bestselling authors, having sold more than 300 million copies of his books. He is also the most translated author in the world, according to the Guinness Book of Records. He passed away in January 2007, but his legend lives on with his co-author Tilly Bagshawe.
His books are always known for their fantastic plot twists and detailed characters. This new book fits right in with all the rest and most assuredly does not disappoint in any way. The Tides of Memory is a novel that will sweep the reader along on a whirlwind ride through a couple of decades of love and hatred, passion and betrayal, confusion, terror, and murder. The characters are wholly enchanting, and will leave readers captivated. It is a novel that I simply could not put down, not unlike another novel by the same author, Angel of the Dark. Tilly Bagshawe had some very large shoes to fill when the late Sidney Sheldon passed on. But step into them she did, and if I may say, quite admirably so. This book will leave readers begging for more.
Toni Gilletti is a girl with the world at her feet. Young and gorgeous, she could be anything she wanted to be, until one summer when a horrible accident involving an innocent young boy ruins not only her life but the lives of several other teens as well. And time marches on. Alexia De Vere now has the world in the palm of her hand. As the Home Secretary of Great Britain, she is second in command under the Prime Minister himself. So when a ghost from the past starts to threaten her peaceful, prosperous present, will Alexia be able to wade through the tides of memory to save those she loves from destruction? Or will she and all those she love also fall victim to the treacherous tides? Alexia finds herself on the brink of losing everything—her power, her family, and even her own life. Now the woman who rose so high is on the brink of a perilous fall. For when the tides of memory rise, the only thing that might save her is the truth. . . .Come along on this terrific misadventure, you won't want to miss a single word.
This is an addictive, edge-of-your-seat thriller filled with shocking twists and surprises, a must-read.
Available at Timbooktoo, on special price until the end of April (D250), tel 4434345:
Read Other Articles In Article (Archive)