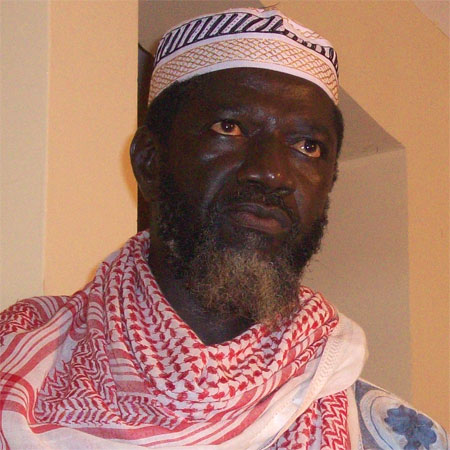 Recent reports of young boys involved in murder and adults engaged in rape in this country have raised serious concerns among the general public and concerned individuals, as the media continues to give grotesque reports of such happenings in the country.
The latest to add his voice is Alhagie Momodou Lamin Touray, the president of The Gambia Supreme Islamic Council, who has expressed concerns about the ailing situation of rape and murder in the country.
In an exclusive interview with our reporter yesterday in the coastal town of Gunjur, Kombo South, Imam Touray described the acts as ungodly, inhuman and criminal.
According to him, it is criminal by nature to be involved in such acts. He called for attitudinal change in society and the need for people to demonstrate sympathy to one another to make the world a better place.
"It is barbaric, outdated, redundant, stupid and animalistic to involve yourself in rape or murder. How can one be committing such heinous crimes without any hesitation," he questioned.
For the Supreme Islamic Council boss, it is better to marry than to engage in rape and other related acts because as he put it, the act is against our culture, tradition, norms, values and most importantly, the teachings of the holy Quran.
"There is no religion in the world that accepts rape, murder, or related acts," he said, adding that time has come for all to come together, put their hands on deck to find solutions to what he described as outrageous acts.
He called on all to change their attitude and move towards solving the seemingly increasing problem in the country.
The incidence of rape, which in recent past has been the centre of discussion in many corners of society, has been widely condemned in the country. President Jammeh was recently quoted expressing his government's total condemnation of rape, drug trafficking and armed robbery of any form in this country, saying such acts will not be accepted in this country.
Read Other Articles In Article (Archive)