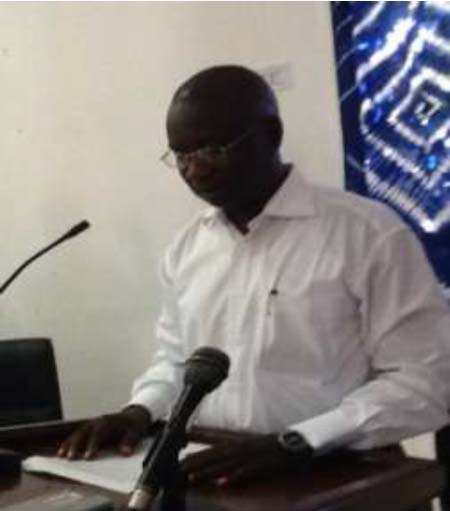 As part of the process leading to the preparation, adoption and implementation of the Small Grants Programmes (SGP) Country Programme Strategy (CPS) for the 6th Operational Phase (OP) of the Global Environment Facility (GEF), a baseline survey was conducted at the 3 sites selected as priority areas for the implementation of the landscape/seascape conservation approach which is the new focus for the GEF in OP 6.
According to Kebba Bojang, national coordinator of Global Environment Facility, the findings of the survey will go into the formulation of the country programme strategy for grant making for 2015 – 2018.
He explained that stakeholders from the civil society organisations and non-government organisations from across the country converged at Baobab Hotel and Resort in Kololi recently to review and validate the country programme strategy for the next four years.
He said: "The country programme strategy will lay the foundation for making grants within the period 2015 - 2018 which will provide the administrative and legal framework under which small grants will operate within the period 2015 - 2018.
"The validation is part of the processes of finalising the CPS and we are looking at issues that are being identified during the selected land and sea capes in the assessment report with a view to finalising it and reaching a consensus on the priority for interventions during this period.
"The new programme for SGP implementation will be based on an integrated approach and has the following seven key areas as focal areas for support, namely: community landscape/seascape conservation, climate smart innovative agro-ecology, low carbon energy access co-benefits, local to global chemical management coalitions, CSO-government policy and planning dialogue platforms, promoting social inclusion: Gender mainstreaming, Youth involvement, Indigenous peoples fellowships, and Global reach for citizen practice based knowledge programme: Digital library of community innovations, South-South community innovation exchange.
"The objective of the forum was to provide information to Civil Society Organisations on the elements of the CPS which will enable them apply for SGP funding, since small grants programmes are a funding opportunity for CSOs and NGOs who don't have direct funding from the larger GEF fund so that they could implement at community level."
Highlighting some of the achievements of GEF Small Grant Programmes in The Gambia, Mr Bojang said it began operation in 2009 and since then, about 75 community-based organisations across the country received funding with total amount of about two million dollars to undertake environmental actions across the country.
"For the next period, 2015 – 2018, the small grant component has 1.6 million dollars but we are partnering with another GEF project that has a budget of 1.5 million dollars and another GEF project with a budget of about 4 million dollars.So in total, we are looking about 8 million dollars to be implemented within the 4 years of the CPS," the national coordinator of GEF said.
Read Other Articles In Article (Archive)