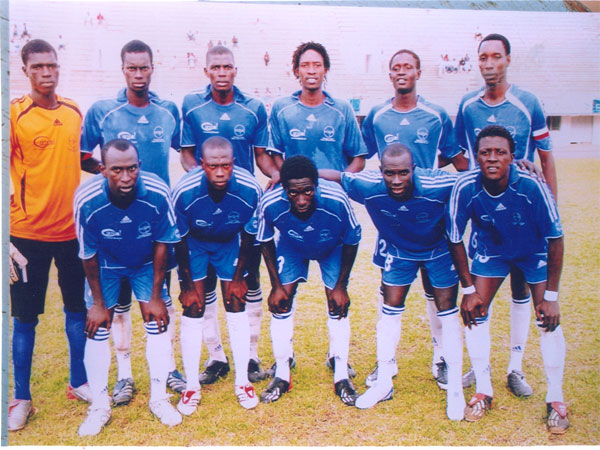 The 2006/07 GFA League champions, Real de Banjul have suffered a set back in the chase for the first Division title.
The White boys were beaten by Gamtel 1-0 in their rescheduled game played on Monday at the Serrekunda East Mini-stadium as part of week 15 matches. Their defeat has seen them remain in third place with 25 points, a single point behind Samger and four points adrift of Wallidan.
Gamtel's victory has raised them another step in the race and they are now sharing 18 points together with Armed Forces and Africell Sait Matty.
The margin between leaders Wallidan, second placed Samger and Real is still slim, but the Blue boys still stand a better chance of winning the title if they win all their remaining matches.
Week Sixteen Fixtures
Fir: 30/05/08    Sea View    Vs    B/United               4.30Pm        S/K East
Fir: 30/05/08    Hawks         Vs   Real                      4.30pm        S/K West
Sat: 31/05/08   Steve Biko   Vs   Africell S/Matty     4.30pm        S/K East
Sat: 31/05/08   Wallidan      Vs   Gamtel                  4.30pm        S/K West
Sun: 1/06/08    Interior         Vs  A/Forces                4.30pm        S/K East
Sun:  1/06/08   GPA             Vs  Samger                  4.30pm       S/k  West
Read Other Articles In Article (Archive)