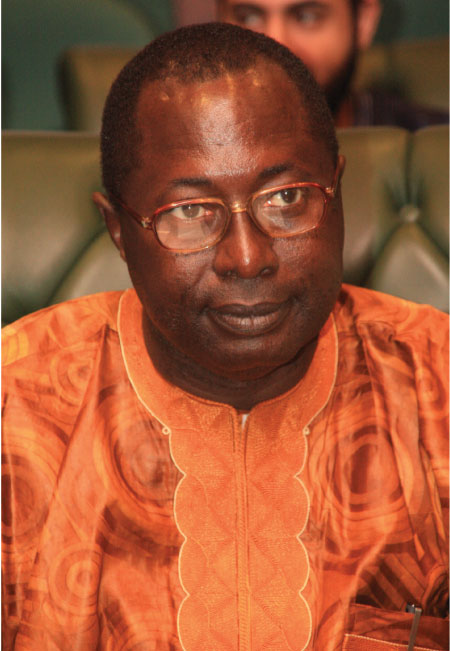 The Minister of Justice Hon. Lamin Jobarteh Tuesday presided over the opening of a sensitisation seminar on the possible accession of The Gambia to the Madrid Agreement relating to the international registration of MARKS, known as the Madrid Protocol.
Held at the Kairaba Beach Hotel, the forum which attracted an impressive turnout of legal practitioners was organised by the Ministry of Justice, in collaboration with the World Intellectual Property Organisation, WIPO.
In his official opening statement, the Justice Minister said in 2012 the Government of The Gambia took a conscious decision to accede to the Madrid System on marks.
This decision, he said, is predicated on the desire of the government to ensure that The Gambia becomes a fully integrated member of the world intellectual property community.
"It goes without saying that intellectual property generations and protection is a sine qua non for the progress of any modern state, because intellectual property is the vehicle of innovation and development," he said.
Minister Jobarteh noted that for Africa in general and The Gambia, in particular, the intellectual property landscape is at its infancy, as compared to the developed world.
He said African countries are taking active steps in protecting their intellectual property titles, especially those linked to their natural resources.
According to him, countries like Ethiopia, Kenya and Ghana have successfully used the trademark regime to protect their coffee, tea and cocoa industries.
The Madrid system offers tremendous potential for the protection of intellectual property titles on over 85 countries around the world, with a single filing through WIPO, without the need to physically go round these countries.
Noting that at the national level they have initiated the process of formulating a national intellectual property policy and strategy with the support of WIPO, he said, the needs assessment component has been completed and the drafting of the policy is expected to begin soon.
He said another component of The Gambia's integration efforts is the trademark automation project, which he noted, was supported by the WIPO IPAS.
He said with the assistance of WIPO technical experts, a server has been successfully installed at the office, linking The Gambia trademark records with the WIPO system in Geneva.  
Minister Jobarteh stated that the eventual accession of The Gambia to the Madrid system would offer the country double benefits, meaning that the national intellectual property office and legal practitioners acting as local trademark agents in The Gambia would need to be conversant with international registration of marks under the Madrid system.
The participants were introduced to the Madrid System, its advantages and experiences of users, as well as what benefits the country stands to benefit.
The trainers were drawn from the WIPO and the Ministry of Justice and Attorney General's Chambers.
Read Other Articles In Article (Archive)