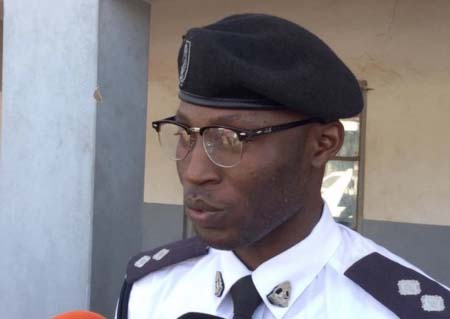 A Senegalese diplomat in The Gambia accused of raping a 17-year-old "mentally challenged" girl within the Greater Banjul Area has vehemently denied the accusation, describing it as "totally false, misleading and a plot" to extract money from him and tarnish his image and character as a diplomat.

The accused diplomat said a person with the right frame of mind would not even believe that a diplomat will pay a "mentally challenged" girl D20 to have sex with her.
"If they have an agenda they can never implicate or bring shame to me by falsely accusing me", he said while assuring his family, friends and co-workers that the accusation is false.
"I will never accept being accused of something I did not do," he also said.
He confirmed that he gave the girl money because she begged him to buy food but never raped her.
According to him, his colleague diplomats and he in The Gambia are focused on their work and maintaining the good image of the embassy and nothing else.
He urged the public not jump to conclusion, saying the truth will come to light.
"I assure everyone that I did not rape the girl in question because I am a responsible, God fearing person," he assured.
He, however, threatened to take legal action against the family for defaming his character. Meanwhile, the accused diplomat was arrested and detained at the Kairaba Police Station and later released in line with the Vienna Convention on Diplomatic Relations.
When contacted, police spokesman ASP Lamin Njie said the diplomat has not been charged.
He, however, said they have completed their investigations and referred the matter to diplomatic channel.
It should be noted that diplomats have immunity in relations to Vienna Convention and cannot be arrested or prosecuted.
Read Other Articles In Article (Archive)