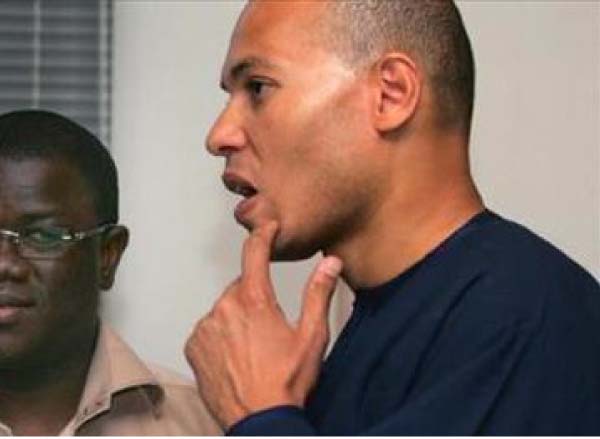 France has authorized the seizure by Senegal of properties worth 17.5 billion CFA francs (about D1.2 billion Dalasis), belonging to Karim Wade in various parts of France.
According to DakarFlash online publication, the ownership of these properties in question has now been transferred to the Senegalese state through Antoine Diome, the Senegalese legal agent, at a press conference in Paris on Tuesday.
"Two Senegalese companies specialised in airport services which have been confiscated, as well as six luxury apartments belonging to Karim Wade," said Diome, the former deputy prosecutor of Senegal's Special Court Against Illegal Enrichment (CREI).
Diome added that they have also blocked another 24 bank accounts of 11 million euros, which had been identified in the Principality of Monaco.
Diome also revealed that other properties belonging to Karim Wade were subject to seizure proceedings, including two apartments in the sixteenth arrondissement of Paris.
Karim, the son of former Senegalese president Abdoulaye, whose imprisonment has generated quite a lot of political acrimony between his father's Senegalese Democratic Party (PDS) and the government of President Macky Sall, has virtually been transformed into a political pawn.
Shortly before the verdict of his trial was delivered, the PDS convened an emergency central committee meeting in which they selected him as the party's candidate for the next presidential elections, apparently as an attempt to influence the verdict.
Despite that, however, he was sentenced to six years in prison and ordered to pay a 138 billion CFA francs fine for illicit enrichment.
Out of the 117 billion CFA francs worth of assets identified by the CREI as belonging to Karim Wade, the value of 69.119 billion CFA francs were identified as illegal.
However, the charges pertaining to him having a bank account in Singapore with 47 billion CFA francs were dropped for lack of evidence.
The opposition has, however, continued to use his imprisonment as a rallying point against the government of President Macky Sall.
They have been making quite a lot of capital from a pronouncement made by a special UN committee on arbitrary detention, which described his imprisonment as illegal.
Recently, his lawyers also filed a complaint in Paris denouncing his "arbitrary detention".
Read Other Articles In Article (Archive)