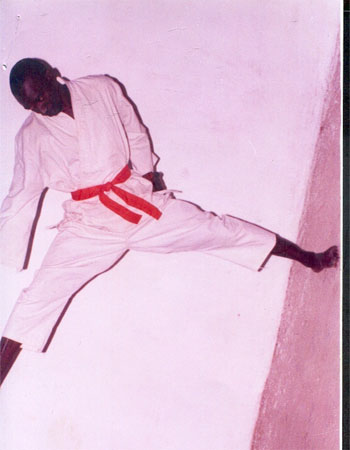 Soto Kan Karate International Association is due to leave Banjul today for Pikin, Senegal, to take part in the 5th Edition of the Alieu Badara Samba Sapara Memorial Karate Competition, according to Muhammed Danso, a member of the delegation.
Mr Danso said the competition is organised annually in memory of their late grandmaster Alieu Badara Samba Sapata, adding that last year they only went with one competitor who secured silver at the end of the contest.
"We are leaving for Pikin, Senegal, for the tournament," he told Pointsport yesterday.
"We will register and take part in the competition on Saturday and on Sunday we will take part in a course which is part of preparations for next year's SKI World Championship. We hope to do well in this competition," Danso said while appealing for sponsors from the general public to be aided to prepare better for next year's world championship.
The delegation of 11 officials and competitors expected to leave the shores of the country are referees Muhammed Danso and Ahmad Patar, coach Fafa Sillah, competitors Mam Pateh Jobe, Ebrima M. Sanneh, Ebrima M. Jallow, Momodou Jagne, Morr Ceesay, Muhammed Drammeh, Momodou Jallow and Dawda Buhari.
Read Other Articles In Article (Archive)