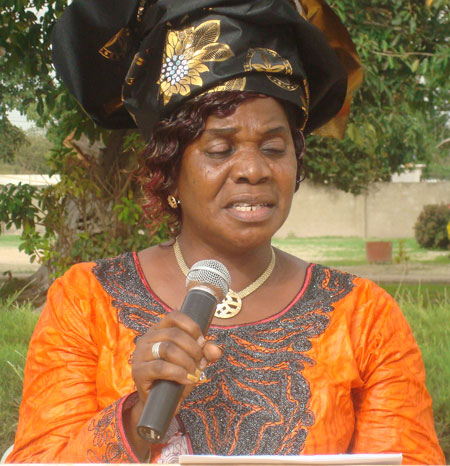 There's no doubt that Scan Aid School at Brufut is on the rise with lots of educational gains scored in a short time. A lot is provided for most of the children to enhance their learning. Some of the products of this great school have gone to the university with eight, seven Credits in their WASSCE exams.
On October 20, 2004, when the school first started little did anyone know that it would grow from senior secondary to owning a nursery school and a basic cycle. Scan Aid Organisation is sponsoring 200 pupils at the Scan Aid Nursery, 185 at Bufut Upper Basic and about 200 at the Brufut Lower Basic School. Their (Scan Aid Organisation in Norway) intention is to give scholarship to those who do quite well in their exams and attain high grades in WAEC. Scan Aid offers scholarships to higher institutions of learning including four at he University, two at the MDI, Social Welfare Programme one, Staff Accountancy Programme one and teacher UTG programme one. Students in higher institutions are given stipend of 1, 200 Dalasis each month. A container full of assorted items, according to the school's principal were sent to the school, noting that teachers, pupils, hospitals and others gained from their generosity.
The school recently held its 4th passing out and 6th Speech and Prize Giving ceremony at the school's ground in Brufut. In attendance were parents, well wishers and children of the school.
Mariama Baldeh, the Principal of the Scan Aid Senior Secondary School, during the ground breaking event spoke extensively on the development of the school and its success stories.
"Six years of steady progress is not six days or six months, but these are years of hard work, dedication, perseverance and courage," she said.
Talking on how they have developed along the way, she says, "The school has now got a chain of schools from Nursery, Basic Cycle and the Senior Secondary.
This is an indication of our striving towards quality assurance and relevance. In few years when these schools are a feeder to our senior school, we shall fully assess the input of our staff. At the moment, we are polishing the caliber of students that gain entrance into our high school. My staff has really worked hard and today we can boast of eight students from this school who are now in higher institutions of learning. They are fully sponsored by Scan Aid Organisation. Four of these students are in the University of The Gambia, majoring in Medicine, law, Development Studies, Public Health and Nursing, Banking and Finance."
She revealed that the school's 2009 results were the best attained, during which three of their students emerged with flying colours (eight credits and seven credits respectively). Noting that there only a few failures he said most of the students had credits in 5 subjects to 3 credits etc.
According to her, 116 students were presented for the WASSCE this year as against 107 in 2009, with seventeen from the Science stream, fifty-eight from the Arts stream and forty-one from the Commercial stream.
She reiterated the increase in intake as compared to last year. She said they had 420 last year and 437 this year. 253, she said, are girls and 184 are boys.
On constraints she says, mobility is their problem, and that most Grade 12 students do not pay their fees especially during the third term. According to her out of 116 students only 20% have paid so far.
Mrs. Baldeh used the occasion to appeal for assistance for the fencing of the school.
Mr. Andrew Sylver, the Chairman, in a statement read on his behalf revealed that Scan Aid was established on 20th October 2004 with support form Scandinavian countries thus came the name Scan Aid.
"There is a large area of land and are now in need of fence. They are looking for support form government, private sector, philanthropists, friends of the school and individuals to do the fencing as soon as possible. The school also has other constraints. Mobility is a problem to bring children and teachers to school. The principal also needs a vehicle so as to ease her movement. I want seize this opportunity to call on government under the leadership of President Jammeh to come to their aid," he said.
Mr. Sylver emphasized on discipline. He said: "The causes of failure of teachers are the inability to maintain satisfactory working conditions and good discipline in classroom. School discipline should be means of improving the conduct of the students by creating favourable attitude to cooperate in establishing favourable attitude towards acceptable conduct and a desire to cooperate in establishing favourable working condition in schools."
He blamed many failure in discipline as an undoubtedly result from lack of attention
"Parents should try very hard to inculcate discipline in their children," he stressed.
He said our children are future leaders. Most unfortunate behaviours are as a result of the natural result of unfortunate environmental influences.
"An indiscipline child does not learn anything instead he or she wastes resources only," he added. The aim of all these, he said, "is to help children become self reliant and productive."
He equally challenged the parents to help their children instead of sitting doing nothing after Grade 12.
Read Other Articles In Article (Archive)