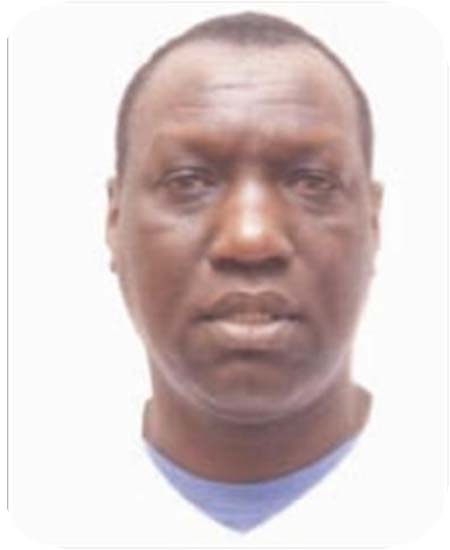 Alagie Ebrima Faye, a retired Gambian FIFA referee, has said the only way forward for Gambian football development is by each administrative region having a representative in the Gambia Football Federation (GFF) Executive which will ensure a balance of power.
He noted that it is not a secret that Gambian football is currently going through trying times, saying this is not the responsibility of anyone except those who were organising football since the time of Box Bar.
He recalled that football started in Banjul and was played there for a long time before boys from the Kombos, West Coast Region and KMC started going to Banjul to play for clubs.
He said dynamic people like Baboucarr Barrow, Kebba Keita, Alieu Koroma and others from KMC decided to take football from Banjul and bring it to KMC. With the dynamism of this people and the support of Omar Jallow (OJ) they spread football all around KMC. It was then that Bakau came in, he explained.
Then in Banjul all stars were called Pele, he further explained, saying, KMC had the Ausaybious, Essa Beyai and others.
Football then was very interesting, he went on, saying most of the stars came from KMC (Ndow Njie, Zone King, Edward and others all of KMC as well as goalkeeper Baboucarr Saho).
It was at that point that West Coast Region came into football through Baboucarr Saho but taking the baton from KMC.
This was the time clubs like Santang Ba, Bombada and others were formed, he noted, saying these teams played in the league at the time briefly.
West Coast Region had started like Star Bojang, Star Janneh, Star Njie and others, he also said.
West Coast Region should have extended football towards Kalagi end but they restricted it at the region, he pointed out, saying if they had extended it, LRR would have taken it from Kalagi to Pakaliba end.
Then CRR would take it from Pakaliba to Bakadaji and then to URR, he explained, saying that is way football would have been decentralized across the country.
The skills did not stop at West Coast Region and as such they should have extended football, he stated, saying female football must also be decentralized to attract female interest.
The dissolved GFF executive should have thought of rescheduling league games to these places to show regions a sign of hope coming, he stated, describing that as one of the biggest errors of our football in the past year as the GFF had the strongest support of regions but forgot them at the end.
Faye was quick to add that this was not their fault as he has observed that football cannot go beyond the Greater Banjul Area.
Research has shown that there are 12 first division clubs in the country, he said, noting that there are suggestions that teams take a second home in one of the regions.
For example, he said, Interior FC can take Basse in URR as its second home. The Gambia Armed Forces can take CRR as their second home as research has shown that CRR are the best friends of the Army.
Gamtel can take LRR as their second home as research has also shown that LRR are the best customers of Gamcel, he went on.
The Gambia Ports Authority (GPA) can take NBR as their second home as their resources come mainly from NBR, he stated further, adding that the rest of the teams can stay within the Greater Banjul Area.
Teams are part of regions, he said, noting that by doing this it will show a sign of decentralization. In the whole world it is only The Gambia that has all its divisional teams packed within the Greater Banjul Area, he pointed out.
The only way to decentralize football is by extending teams to regions, he further said, saying it will also show that football is no more just a group, tribe or clan.
When it is time for voting, clubs create more problems than zones, he also noted.
"We have a perfect constitution but lack a GFF President. What should be done is bring a representative from each region to form the GFF Committee," he suggested, adding that the 7 representatives should elect a president and his vice presidents to steer the affairs of the GFF.
This will balance Gambian football and also convince sponsors that their products will go as far as the length and breadth of the country, he remarked.
Those sponsoring clubs and club owners will also be relieved because they will be able to sell up to 40,000 cards to supporters as everybody will be involved, he added.
"CAF has suspended us for 2 years but it is a blessing," he said, adding: "The suspension will give us a chance to be able to build a strong national team within the period as well as utilize the FIFA Goal Project in Yundum.
"Let's always accept facts, as most of the Senegalese are A licence, coaches like Demba Ramata, Pap Njie and others, who played in our league and will be willing to help develop our football."
He asked: "Why not engage them when Government will spend less on them. This people are always in The Gambia and can help build our local national team."
The retired FIFA ref added: "We are lucky to have a very good sports minister who always talks to us. We do not always listen to the sports minister when he talks to us.
"The ministry once told us to stop talking and work. The minister went up to Ivory Coast to see how their academies operate so that we can we can become like them.
"Let's accept that it is us Gambians who took the football to Government. If we had worked hard we would have been financially strong and possibly then only be receiving a percentage of 5% from Government.
"If we need land, air tickets and others we go to Government and it give it to us. Government uses taxpayers' money and as such people have the right to ask Government about the results as the saying goes 'put your mouth where your money is'."
Faye urged everyone - football stakeholders in the country to come together and sit as a family with the present Alhagi Sillah-lead normalisation committee to trash out our difference "in the interest of our beloved nation".
"You can tell Alhagi Sillah anything but he knows football and what he is doing," he said, adding: "Hon. Sillah has spent over 40 years in football and so anyone who wants to challenge him can subtract your years from the years he spent in football and see how much you will be left with to know where you where when he was in football."
"If we listen to Sillah our football will go forward," he added, describing him as a hardworking person who has contacts.
"Let us not hesitate because we have time," Faye said, adding: "I am an elder in football and know what I am saying.
"Sillah is not part of any club or anything. Football is what chooses Hon. Sillah as a friend."
Faye thanked all those who contributed towards football development in the past, noting that it is unfortunate they tried to push football to higher heights but God decided things should go this way.
It does not mean they have not contributed their quotas towards football development, he went on, adding that they still have a say and hand in football.
He called on everyone to support the cause "if we want the cause to support us", saying, everyone has a right to criticize anyone but let it be truth and for the sake of good."
Hon. Alhagi Sillah is appointed by FIFA and as such regulations governing the constitution have given him powers to suspend certain clauses that might bring any problems to our football, he said, noting that Sillah can authorize each region to choose a representative to be part of the GFF executive.
After two years or so these people chosen can call for an AGM to amend the constitution, he added, saying that with this style of selection football will no more be part of a group, clan or tribe.
Anyone that has the football knowhow and wants to be selected for the GFF executive has to go back to his or her region and work with them for a certain period of time and not just sit in the Greater Banjul Area before being eligible for selection, he suggested.
Concluding, Mr Faye wishes the sports minister and all football lovers in the country Eid Mubarack.
Read Other Articles In Article (Archive)