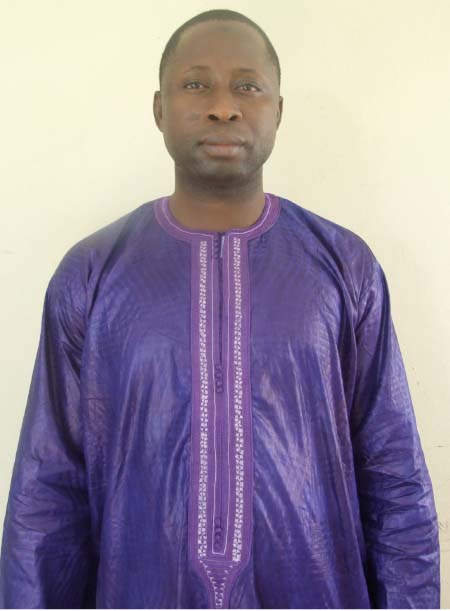 The Gambia Financial Intelligence Unit (FIU) recently prepared real estate companies and agents to be on the alert for possible money laundering and terrorism financing issues in dealing with their clients.
The property dealers were equipped with all the concepts, regulations and guidelines necessary for them to detect issues that could be linked to the twin financial crimes in their business transactions.
It was a five-day training session organised by the FIU and attended by at least 40 real estate operators, from 28 September to 2 October 2015, held at the NaNA conference hall on Bertil Harding Highway.
During the forum, the participants were exposed to the concepts of money laundering and terrorism financing (ML/TF); anti-money laundering and counter financing of terrorism (AML/CFT) regulation and supervision, and domestic AML/CFT frameworks.
They were also taken through ML/TF risks; customer due diligence in real estate transaction; predicate offences of money laundering and terrorism financing; misuse of companies to launder ill-gotten funds, and possible sanctions for non-compliance with AML/CFT frameworks.
Speaking on the occasion, Yahya Camara, director general of the FIU, said The Gambia has two national strategies – other than the legal regulations such as the AML/CFT Act, 2012 – to combat money laundering and terrorism financing.
They are the national strategy on combating money laundering and terrorist financing, 2014, and the national strategy against organised crimes and terrorism, 2014.
"Both these strategies were approved by the state and are being implemented," Mr Camara said.
He also said a special guideline is being developed to specifically shield the real estate sector from being misused by criminals to launder their ill-gotten gains.
The FIU director general further said that when the draft guideline is completed, all the relevant stakeholders, particularly real estate operators, will be invited to a national forum to further look at it, do the necessary adjustments and ok it for implementation.
Mr Camara also explained that plans are underway to have the property sector fully supervised and regulated, all geared towards protecting it from the menace of money laundering and terrorism financing.
Report cash transactions
During the training exercise, the real estate operators were told to report to the FIU any cash transaction that is more than D500,000.
"Any cash transaction that is beyond the threshold of D500,000 cash should be reported to the FIU," Mr Camara said. "It does not mean the person [involved in that transaction] is a criminal, but we need the report for our analysis. It will help us to know, should in case that same person has been buying properties more than D500,000 in cash."
A red flag could be raised against any person involved in such cash transactions many times and his/her financial activities could be investigated.
Meanwhile, when transactions are done through a bank, by cheque, then no cash transaction report should be filed, all things being equal.
Alhagie Darboe, of the research and analysis division of the FIU, said financial institutions and Designated Non-financial Businesses and Professionals (DNFBPs), which includes real estate operators, are obliged to be filing a suspicious transaction report (STR) to the FIU, different from a cash transaction report.
An STR should be filed after any transaction or attempted transaction that may be related to money laundering, terrorism financing or a criminal conduct based on "reasonable grounds".
Mr Darboe said an STR should be sent to the FIU "as soon as practicable but no later than three working days" from the day the suspicious transaction took place.
Unlike a cash transaction report, filling an STR does not need any monetary threshold; as soon as a reasonably suspicion arises based on deviation from customer's normal activity, an STR should be filed.
During the five-day forum, the real estate operators were also urged to apply due diligence in dealing with their customers.
Customer due diligence is said to be one of the leading criteria in the effort of preventing real estate companies from being misused by criminals in the commission of financial crimes, including money laundering and terrorism financing.
Real estate operators' knowledge of their clients would enable them to take adequate measures, if there is a divergence between what the client claims to be and their actual activities.
Read Other Articles In Article (Archive)