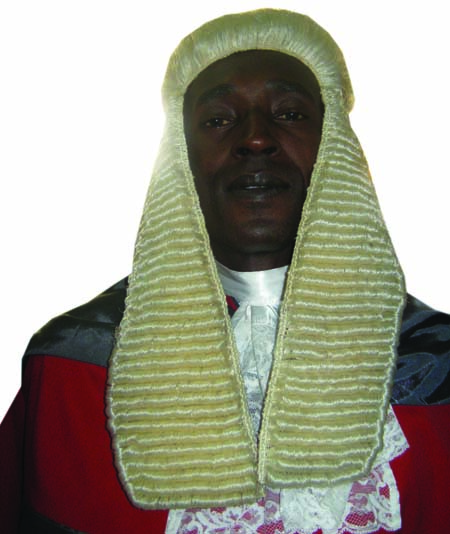 Daniel .O.Kulo the Director of Special Litigation at the AG Chambers yesterday announced that the prosecution had closed its case in the criminal trial of Moses B. Johnson Richards at the Banjul Magistrates' Court before acting-Principal Magistrate Alargba TA.
The DSL's announcement came after the testimony of the second prosecution witness, one Ebrima Jammeh alias Kunki, Chief Superintendent at the National Drug Enforcement Agency (NDEA).
Richards was alleged to have, on 6th November 2010 given false information to the Sheriff of the Gambia to wit, that His Excellency, the President of the Gambia has ordered the stay of execution of the writ of possession in civil suit No.349/92B No 28, with intent to cause the Sheriff of the Gambia to stop the execution of the said writ of possession.
It was also alleged that at the same place and time, he published a letter to the Sheriff of the Gambia, stating that His Excellency the President of the Gambia has ordered a stay of execution of writ of possession in civil suit No 349\ 92B No 28, wit intent to bring into contempt the person of the said President. 
Testifying as the second prosecution witness, Ebrima Jammeh told the court that he was the former officer commanding the serious crime unit at the Police headquarters in Banjul.
He said he is now a narcotics officer attached to Holgam, and that he knew the accused person, adding that in December 2010 his boss asked him to locate the accused and invite him to their Kanifing office, regarding investigations involving the accused person.
"I met the accused person in his office and informed him to report to our Kanifing office in December 2010, and he came with his own written witness statement," he told the court.
He added that the second time he came with a cautionary statement, was in early January 2011 when the accused indicated that he wanted to reserve his comment till at the court.
When asked by the state counsel for the whereabouts of the said statements, the witness said the two statements were filed.
He identified the said witness statements as the ones the accused person wrote, and the statements were later tendered and admitted as exhibits.
At that juncture, senior defence counsel Suharata Janneh asked the court for a five minutes stand-down to read the said statement, before it could be admitted as evidence.
When the court resumed, he said the defence was not objecting to the two statements.
Under cross-examination by senior counsel Janneh, the second prosecution witness read a portion of the cautionary statement, and indicated that the accused said he wanted to reserve his opinion hence the matter was before the court.
The defence counsel then told the court that the defence needed time to study the case of the prosecution, before opening their defence.
The case was then adjourned till 14th March 2011.
Read Other Articles In Article (Archive)