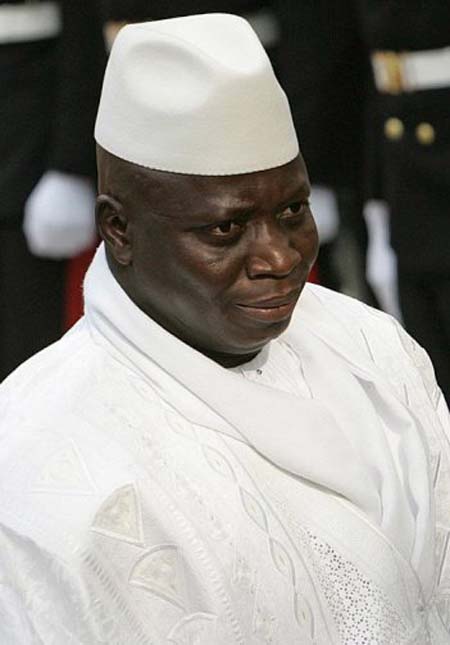 President Jammeh has called for a fresh election, barely a week after conceding defeat to Adama Barrow in the December 1st presidential election.

He described the recently-concluded polls as one marked by 'errors and mistakes' at the level of the Independent Electoral Commission (IEC).
Jammeh made the call in a televised statement delivered on state TV on Friday night.
''This is the most dubious elections that we have ever had in this country. It is unacceptable, and we will go back to the polls. Because I want to make sure that every Gambian has voted under an Independent Electoral Commission that is independent, neutral and free from foreign influence.
"We must hold a clean, transparent election where nobody will be denied the right to vote, and where the election will be supervised by God-fearing, honest and patriotic IEC members."
He said elections are not football matches where the results are final, whether the referee is wrong or right.
"In football, whether the referee was correct or wrong, the results are final. This is election, where people decide their destiny and so if the referee is wrong, the results cannot be final.
"This being the case, we will go back to the polls; we will organize fresh elections and also make sure that everybody is registered."
He further stated: "Time will tell and Allah will judge, when we will go back to the polls. As a government, we will meet and work out and see how soon we can go back to the electorate, depending on the limited resources that we have.
"It is very expensive; this is the second time we are financing election on our own. If we had all the resources, we will call an immediate election."
He also said the IEC was not independent, describing its work as "treacherous".
"We also have an IEC that is not independent, and so we have to make sure that the next time we have election, the treachery that happened this time would not be repeated.
"I don't want any vengeance. I will not also tolerate any demonstrations, and the security services of this country are here to maintain law and order. The peace and stability of this country cannot be compromised", he further stated.
Jammeh also warned against vengeance and violence in the country, whilst calling for peace, saying that everybody should go about their lawful business.
Read Other Articles In Article (Archive)