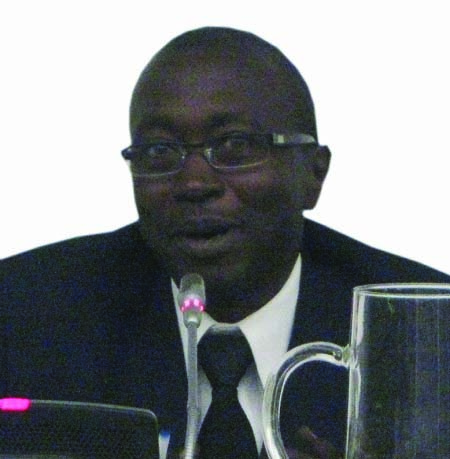 Gambian-born Sering Falu Njie, deputy director of policy at the UN Millennium Campaign, has said that political commitment is essential to youth development and attainment of the Millennium Development Goals (MDGs).
"The world has the technical know-how to achieve the MDGs. It does not take much to reduce hunger, achieve universal primary education, etc," he said.
A native of Madina Serign Mass in the North Bank Region, Njie was speaking at the just-concluded 9th Annual Youth Assembly held at the United Nations Headquarters in New York.
The three-day event, on the theme: "Committing Youth Leadership to the MDGs", brought together over 600 young people from 40 countries across the world.
"Are countries doing enough for their youth? No!" he said. "Are actions related to what we say?" he asked further, noting that the issue is that we must put in appropriate policies, strategies and financing.
According to Falu Njie, the attainment of the MDGs is a mixed picture, since some countries are on track while others might not achieve the goals.
The former Director General of the National Planning Commission in The Gambia called on the developing countries to prioritize their spending by utilizing their merger resources, after which they can solicit funds from the developed countries. He said a recent review of the MDGs held last year showed that countries are at different rankings.
Gambia Doing well on MDGs
Meanwhile, in an exclusive interview with this reporter, who attended this year's Assembly in New York, the former senior Gambia government official said The Gambia is doing "very well" towards attainment of the MDGs.
However, he observed that certain sectors such as fisheries, agriculture and more vocational training for young people are essential for the country towards attaining the MDGs.
"The Gambia is among the 20 most progressive countries in the world. We are really doing well," he said, adding that overall in Africa, there are very few countries doing well.
"We still need to push further to attain all the eight MDG goals by 2015," Njie added.
He called on Gambians all over the world to join hands with the government in contributing towards the development of the country.
Read Other Articles In Article (Archive)