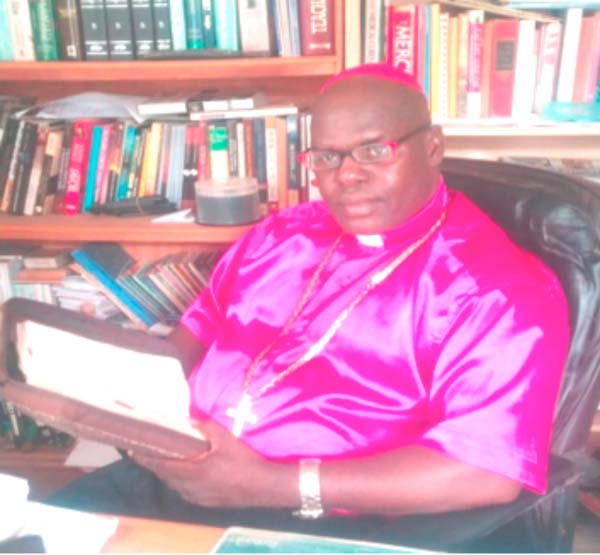 The Peace, Reconciliation and Conflict Resolution Foundation (PERECORF) is among the peace foundations in the world which were established to resolve conflict among people, families as well as nationalities and also to embark on developmental projects.

Speaking in an interview with The Point at his office recently, Reverend Dr. E. Dennis Ejila PhD, Chairman of PERECORF, who is also the Presiding Bishop of King Jesus Ministries in Lamin Village, said the foundation was founded in 2014 with the aim of promoting reconciliation amongst people, groups and nationalities as well as to help resolve conflict.
Dr Ejila also said their activities involved organising peace education, lectures, seminars and workshops to educate the public on the need to live in peace and harmony at all times.
He said as the organization grows and becomes strong they also intend to undertake developmental projects and assist in a period of natural disasters.
"We also intend to offer scholarship to needy and indigent students who cannot pay their school fees and also we intend to honor and recognize deserving individuals and groups worldwide who are distinguishing themselves in their efforts to promote, maintain and support peace initiatives among people," he said.
They also started their first major activity in peace education by orgainsing an orientation workshop for their members, he said, adding that they intend to continue this work for the general public.
"We also intend to put together a peace programme that can be aired on major radio stations so as to help educate the people on the need to live in peace and harmony with one another," he added.
He disclosed that they have started recruiting members who were drawn from of all walks of life including none-Gambians.
He said when funds are made available, the foundation will educate people as peace-builders to empower them to take the message back to their communities and set up cluster groups that will also implement the same thing that they are doing at the national level.
Dr Felix Ovejide, Executive Director/ consultant for the foundation and a lecturer at the University of The Gambia, said the setting of the foundation was a welcome development.
He said PERECORF has come at the time when the country has just passed through a critical political moment and they need a foundation of this nature to orient the youths, to educate the public and to bring together all the actors to make up the society that will be able to live as a circular nation and develop.
Read Other Articles In Article (Archive)