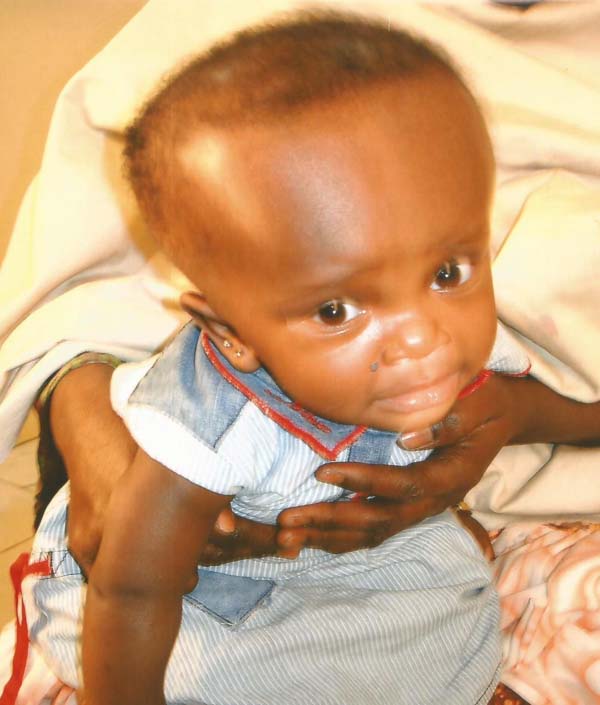 Mariama Sunbundu of LatriKunda German yesterday walked into The Point offices seeking help for oversees treatment for her 9-month-old baby who is diagnosed with macrocephaly.
According to the medical report from Edward Francis Small Hospital, the child, Fatoumata Bintou Okoro, was apparently well until a month ago when she had high-grade fever and cough, which were treated at the health centre.
The report further stated that she was also noticed to have gradual enlargement of the head associated with vomiting and diarrhoea and stated that there was no significant perinatal history and she is still on exclusive breastfeeding.
The report also indicated that she had received all immunization as scheduled but she is unable to hold her neck and turn on her side.
It also stated that her Central nervous system shows macrocephaly with patent normotensive fontancelles but she is conscious, alert with normal eyes.
Her mother, Mariama Sunbundu, said her child is living in pain as she could not sleep well and always cries.
She said she has single-handedly been taking care of herself and her child and runs from one place to another seeking help to restore her child's health.
She therefore called on all and sundry to come to her aid, with special plea to His Excellency the President, Prof Alhaji Dr Yahya A.J..J. Jammeh
She could be reached on 9811105, 6811105, 2139511, and 7625251.
Read Other Articles In Article (Archive)