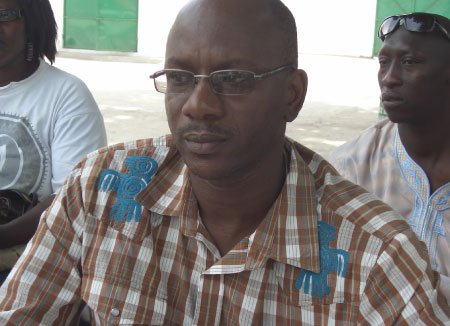 The Secretary General of the Serahuleh (Sumpruhati) Association in The Gambia on Sunday spoke to reporters about their current development undertakings in sports.
He was speaking in an interview conducted just minutes before a game between the Coaches Association and executive members of the Sumpruhati Association, played at the Biri-Biri football field in Manjai Kunda, which ended 3-2 in favour of the coaches.
Papa Njie who also serves as the president of the Gambia Basketball Association, revealed that the game held on Saturday was meant to build a good relationship between the coaches and the Sumpruhati association.
He said that last year 26 villages participated in their tournament, but they are planning to make sure that all the 52 Sarahuleh villages in the country take part in their upcoming tournament which is due to kick off this month.
Njie in revealing their objectives, said that the Serahuleh association is a youths organisation in which he wants all to participate, adding that it is not about money or education, but bringing people together to be as one and show the country that, as a group, they can make it.
In his recognition of the association, he said "I don't mind other associations to be in existence, but the only thing I want is that people come together and be under one umbrella.
"If everyone starts to have smaller associations, unity will not be there, which I do not want and Sumpruhati belongs to everyone", he said.
In the basketball aspect, he said that infrastructure is their main problem which they are working on.
Njie thanked the GNOC for providing assistance in the recent basketball training course held at the Independence Stadium in Bakau, which was facilitated by the GNOC.
In his elaboration on their relationship with the National Sports Council (NSC), he said that the NSC accepted their congress and their payment before de-registration.
"We do have a good relationship with the NSC, de-registration was probably made to reactivate the associations, since then many associations are functioning effectively."
Read Other Articles In Article (Archive)