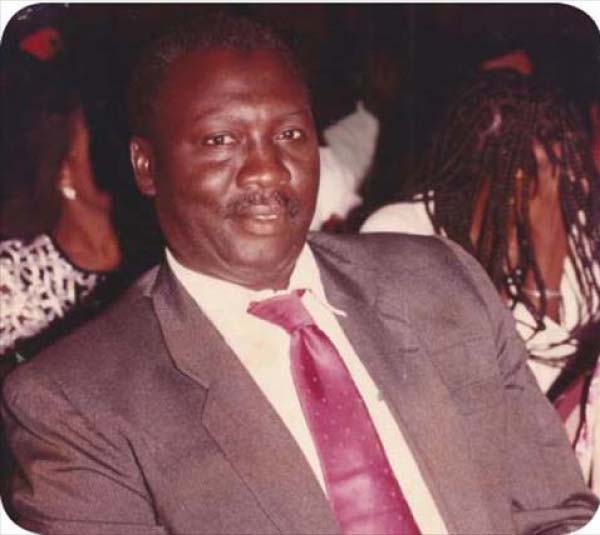 Pap Saine, the co-publisher of The Point newspaper, has said the death of Deyda Hydra will always be remembered, especially for his stance on promoting press freedom and justice.
Deyda contributed a lot to the development of the Gambian media, he said, adding that the Gambian and press icon was a role model who contributed immensely towards the socio-economic development of The Gambia through many ways.
Mr Saine recalled how the late Deyda was instrumental in raising funds to help the needy, and especially those in need of medical assistance in The Gambia.
"Deyda, together with his colleagues and friends, used such social clubs as 'Must Stop Vous' in Buckle Street Banjul to raise funds to help the poor and needy," he recalled.
"We used to bring famous Senegalese singers to raise funds to support the health sector and promote sports. Hydara's contribution to the media is great, as he inspired many to become journalists."
Mr Saine also made a pertinent call on the powers that be to re-open investigations into Deyda's murder.
"Today marks the 10th anniversary of the death of Deyda Hydra, and I want to use the opportunity to appeal to the Government of The Gambia to once again reopen investigations into the murder of Deyda Hydara to apprehend and bring the culprits to justice.
The re-opening of the case will be a big boost to the image of the country."
The 10th anniversary of the murder of Deyda, he said, also coincided with the 23rd year since The Point Newspaper was established.
"I want to seize this opportunity to thank Mrs Marie Hydara, co-founder, my able and dedicated staff under the leadership of Philip Kotey the General Manager and Niang Sarang Jobe and Ida Jagne, who also sustained injury during the gruesome murder of Deyda, Mr Saine said.
He continued: "My appreciation and thanks go also to our advertisers, subscribers and the general public for their untiring support and courage to continue dealing with us to advance the cause of the paper.
The Point was established on 16 December 1991 by Mr Saine, the late Deyda Hydra and the late Babucarr Gaye, who left the paper after six months to start his own.
Read Other Articles In Article (Archive)