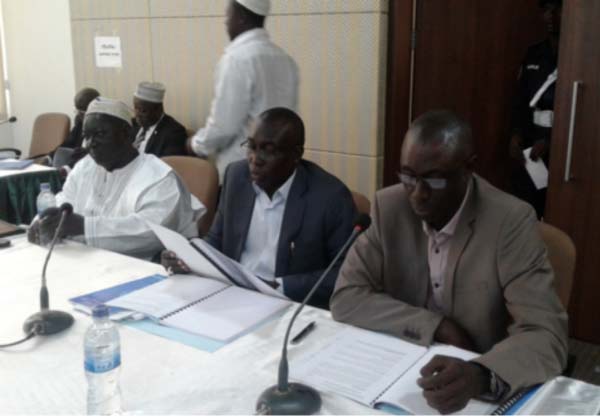 The joint session of the Public Accounts and Public Enterprises Committees (PAC/PEC) of the National Assembly yesterday scrutinised the annual report and financial statement of the Social Security and Housing Finance Corporation (SSFHC) for 2014.
Presenting the report before deputies, SSFHC Managing Director Edward Graham said it invested in the areas of health, education, agriculture, housing and the transport sectors of the country's economy.
These efforts are all geared towards national development, a responsibility the corporation is preparing to shoulder head-on, he added.
"We still maintain our adopted wards in all the major referral hospitals in the country with a view to improve the health standards of the Gambian people."
He said apart from the heavy investment they made at the EFSTH, the corporation has continued to lend support to individual health centres, as well as the adopted wards.
Mr Graham further told lawmakers that in answer to the President's clarion call for the Gambians to go back to the land, and "grow what we eat" and "eat what we grow", the corporation has continued to collaborate with the farming communities in some villages to support agricultural activities.
He said for the year under review (2014), they cultivated 11 hectares of land in five farms and were able to harvest 2,610 kg of coos, which totaled 52 bags of coos.
According to Mr Graham, lending support to the government's poverty alleviation efforts, needy people in the communities who cultivated these farms were identified and benefited from the yields.
"The identification was done by our collaborators in consultation with the Governor of NBR, National Disaster Office and our farm coordinators," he said, adding that twenty-seven families benefitted including Farrafenni AFPRC Hospital and the Kerewan Health Centre.
He further told Lawmakers that despite all the achievements the corporation had made, there are also challenges faced by the management, such as recovering loans to member institutions, mortgage repayments and equity investment.
"Discussions are under way with the relevant ministries to come up with a solution to these serious challenges," he said, adding that regarding serious mortgage defaulters repossession processes were underway to repossess and resell the properties.
The PAC/PEC then deferred the consideration of the SSHFC report until 4 April 2016.
Read Other Articles In Article (Archive)