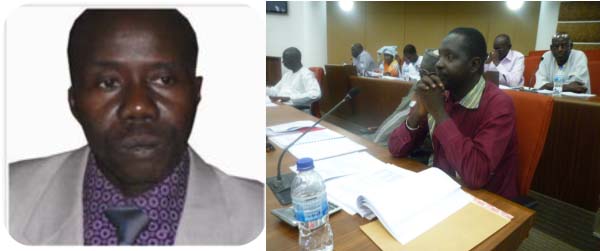 Officials of the Gambia National Lottery (GNL) on Tuesday appeared for the third time before the joint session of the Public Accounts Committee and Public Enterprises Committee (PAC/PEC) of the National Assembly to clarify issues of financial irregularities at the GNL office.
Hon. Abdoulie Saine, member for Banjul Central, told PAC/PEC that the GNL should collaborate and work together so that it would be easier to clear the doubts.
Without that, he said, they would just write their recommendations according to the auditor general's report.
"We want GNL to be open or else it would be a history for them. We know the names of the winners but what about the cheques," Hon. Saine said.
Hon. Sulayman Joof, member for Serrekunda West, who chaired the joint session of PAC/PEC, said all the documents for the GNL of other departments are intact except the financial department.
He said most of the financial documents for GNL are not presented to the auditor general's report during auditing, yet they did not want to clear the issue.
Hon. Ba Faye Saidykhan, member for Jarra East, said documents which were not seen should be provided by the GNL officials, noting that they would not allow misusing of public funds like that.
They have to explain whether the documents were burnt or not, he said.
Read Other Articles In Article (Archive)