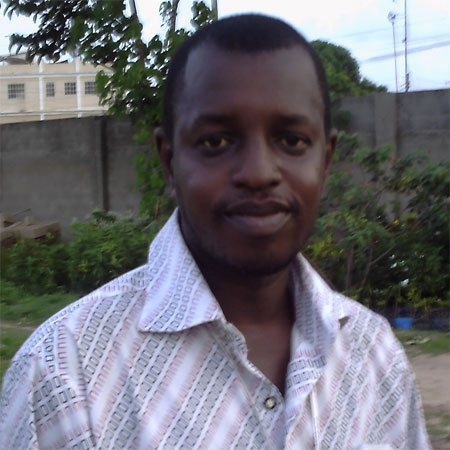 The Secretary General of the Serrekunda West Sports Committee, Pa Sulay Jobe, together with the entire committee last Thursday tendered their resignation, following a call made by teams from zone for the committee to resign due to allegations of mismanagement funds and failing to upgrade facilities in Serrekunda West.
According to Secretary General Pa Sulay Jobe, he has accepted and tendered his resignation with immediate effect, but will not resign as the Divisional Sports Chairman of Kanifing Municipal Council (KMC).
Speaking during a meeting marred by tedious debate between team representatives and the committee members, the Sectary General Pa Sulay Jobe adduced that they have accepted the request made by the teams and will resign accordingly.
He said: "We will tender our resignation with immediate effect, but I will not resign as the Divisional Chairman at KMC. We will hand over to the interim committee who will take over but we will not give them everything on less during congress," he stated.
Pa Sulay further revealed that they have saved up to D200, 000 at the bank and explained that during congress they will hand over all to the new executive committee.
Speaking on behalf of the teams, one Mass, a team representative of Kanifing United FC, said "we are not satisfied with the performances of the committee. We don't know were all the money is going. We should have the best pitch in the Greater Banjul Area, but our pitch is the worst.
"The dressing rooms are not been taken care of. Even the teams do no longer use the toilets as there is no water, and the field itself is not been properly handled".
He added: "We were making inquiries as to how much money is being realized by the committee every year.
"They used to register 32 teams every year for the qualification rounds and each team pays a registration fee of D2, 000 excluding the remaining 15 teams that are not relegated which also have to pay the same registration fee.
" We all know that the Nawettan is fully sponsored by Trust Bank, Western Union. Ham Ham used to pay D50, 000 for using the pitch. Sea View Hotel also used to come up with a sponsorship package. So with all these, the committee is not making any effort. As you can see, people do even complain why big games are brought to Serekunda West despite of bad pitch condition and lack of proper management.
"We don't have confidence anymore in them. We need changes and a proper management," he added.
Meanwhile the team rep's will be meeting today at the Serekunda West ground to elect the new interim committee that will run this year's Nawettan before congress.
Read Other Articles In Article (Archive)