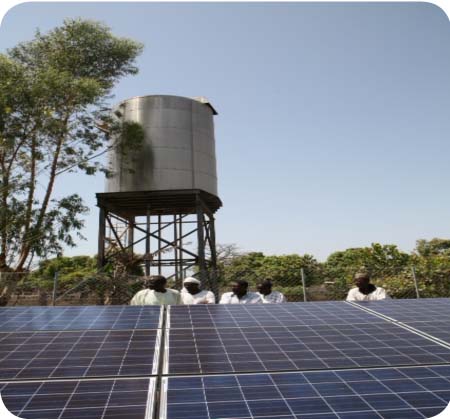 A water project worth D750,000 was Sunday inaugurated at Kartong Village following its rehabilitation by Gam-solar Company, to complement government's efforts at providing quality water to the populace.
The solar energy, funded by a Dutch couple Mr and Mrs Sondag, is expected to be pumping 129,000 liters per day and serving 23 street taps and 46 private taps in the community of Kartong.
The project is also expected to serve the community for 20 to 25 years with the production of hygienic and quality water for consumption.
The Dutch couple also promised to expand water supply in the near future to the wider community for the benefit of other people in the community.
Speaking at the ceremony, the village head, Alkalo Demba Jabang, thanked the donors for the intervention, while highlighting the significance of water in human life.
He added that without good water there would be no good life despite the fact that there are clinics and hospitals in the communities.
Nobody could live a healthy or good life in the absence of good water, the alkalo says.
Gam-solar Company's managing director Hans Noteboom said the project had reached almost 200 villages across the nation, stating that the original project, facilitated by the EU, served the community for many years and phased out to the need for its rehabilitation, which opened way for the intervention of the Dutch couple.
He urged the water committee to ensure proper usage and maintenance of the taps for durability, while thanking the sponsors for their intervention.
The head of the Foundation Adult Education The Gambia, who is also the project mediator, Jan Wijers, said he collects money from Holland for his project, Foundation Adult Education The Gambia, which helps young adults to get access to education.
He added that when he was able to get extra donation from a friend of his, he decided to inject that money to another sustainable project, which led to the rehabilitation of the Kartong solar-water project following their discussion with the Kartong water committee members.
Read Other Articles In Article (Archive)