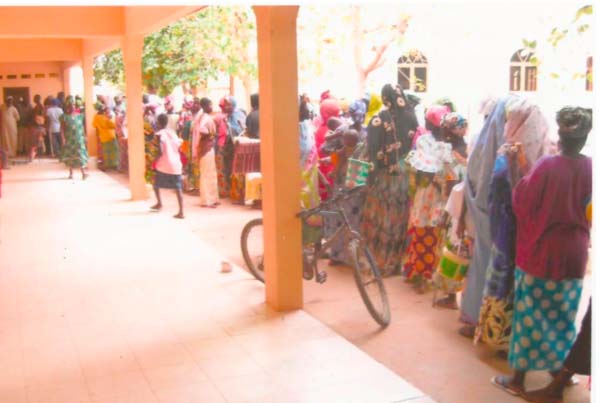 After two weeks of election campaign by candidates and their political parties for parliamentary seats, 886,578 people will tomorrow go to the polls to elect their parliamentary representatives in the 53 constituencies across The Gambia.

There are 238 candidates contesting the elections - after the withdrawal from the race of one independent candidate - with 44 candidates of UDP led by lawyer Ousainou Darbo; 52 candidates (except Foni Kansala) of GDC led by Mamma Kandeh, and 29 candidates in badges of 24 of the APRC (former ruling party of Yahya Jammeh) to contest in the 53 constituencies.
The PPP the oldest party led by Omar Jallow has 14 candidates contesting in the elections, the GPDP of Henry Gomez has 4 candidates, NCP of Landing Bolong Bojang has 3 candidates, NRP of Hamat Bah has 24 candidates, and PDOIS of Halifa Sallah has 22 candidates. There are 41 independent candidates.
Polling starts tomorrow at 8am and ends at 4pm. Those in the queue at 4pm will be allowed to vote, and those who came late after 4pm will not be allowed to vote.
The Gambia's electoral system is unique in the world; as it is marble used to cast a vote. A voter is allowed to cast one marble as his/her vote, by dropping it in a drum through a hole on the top of the drum. When the marble is dropped in it makes a sound to indicate that the vote is cast.
Results are expected to be broadcast tomorrow night on TV and radios till Friday. It should be noted that tomorrow Thursday and Friday are public holidays because of the parliamentary elections.
Read Other Articles In Article (Archive)