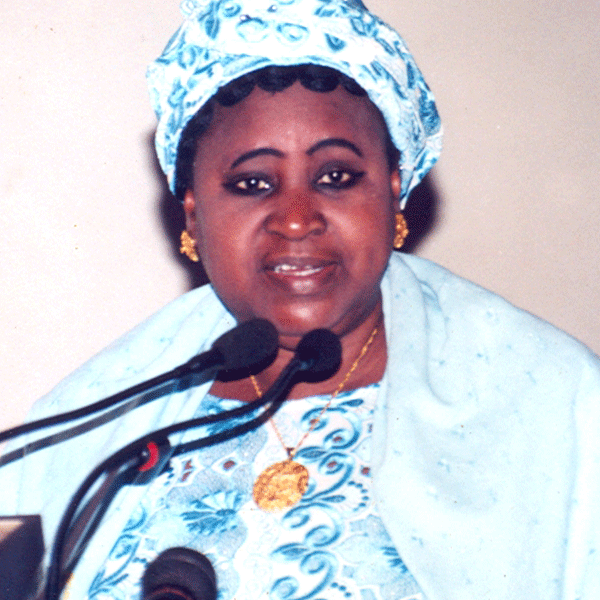 Honourable Speaker of The National Assembly
My Lord The Chief Justice
Honourable Secretaries of State
Honourable National Assembly Members
President of the Gambia Court of Appeal
Judges of the Supreme Court
Magistrates
Members of the Diplomatic and Consular Corp
President and Members of The Gambia Bar Association
Paramount Chief and other Chiefs here present
Senior Government Officials, Service Chiefs
Representatives of International Organizations
Venerable Religious Leaders
Ladies and Gentlemen
This land mark initiative which we have gathered here today to officiate is yet another glaring testimony of my government's unflinching commitment to bringing justice to the door steps of every Gambian and non Gambian alike within the context of our authentic African justice delivery system.  Africa as a continent is blessed with a variety of conflict resolution mechanisms which if properly utilized, will not only go a long way in relieving Gambians and non Gambians of costly and long litigation proceedings which has often plagued our judicial system but will also foster the atmosphere of peace, tranquility and the sprit of tolerance among people.
Since no genuine development can take place without a quick and sound justice delivery system, my government will do everything within its capacity to make sure that this new office which is at its nascent stage gets on a sound footing to take its proper place in our justice delivery process.   This by no means shall compromise our continuous and rigorous support to our more formal and structured judicial system of the country.  What we are envisaging is that both systems should be strengthened side by side so that people who want to settle their disputes outside the court, for one reason or another, will have the option to do so.

Chairperson, Distinguished Guests, Ladies and Gentlemen,
The idea of the Alternative Dispute Resolution (ADR) is not a new phenomenon in Africa as it has been part and parcel of our traditional justice delivery system for generations. Similarly ADR is also used in other parts of the world.  China and Japan are said to have acquired tremendous achievement in their drive towards providing alternative means of solving dispute within their own traditional context to their respective citizens and non citizens alike especially in cases relating to commercial, inheritance and family disputes.  Thousands of people were trained in mediation, conciliation and arbitration and as a result, many private mediation offices are emerging along side government owned mediation centres.  Many people in these two countries have now seen the advantages of Alternative Dispute Resolution (ADR) facilities such as its affordability, privacy and consumption of less time for the parties to get redress for their disputes.
Over the past decade, many African countries also began experimenting with the idea of Alternative Dispute Resolution (ADR).  Tremendous efforts are being made in many quarters to actualize our dream of going back to an authentic African justice delivery process.  My government which is innovative and pragmatic in its approach to nation building and improving the lot of our people, also found it fitting to formally establish the ADR system so as to provide access to quick and affordable justice delivery system in order to ensure that rule of law prevails. We have therefore left no stone unturned in championing the promotion of the ideal and philosophy of Alternative Dispute Resolution (ADR).
This is evident, in the tremendous efforts that have been made in the past five years with the support of our development partners to make ADR work in The Gambia.  My Government in 2003 promulgated an ADR Law and 20 Gambians led by the Former Chief Justice Brobery, which comprised lawyers from the private Bar, The Attorney General's Chambers, Judges and the Office of the Ombudsman  were trained and certificated in the USA as mediators.  However, enacting a law and training of mediators alone will not fulfil my Government's desire to make justice accessible as well as achieve the objective of decongesting the Courts.  Once again with funding from the World Bank under the CBEMP Project and DFID, the Alternative Dispute Resolution (ADR) annex was set up at the Law Courts in Banjul pending the establishment of the Secretariat.
I have been reliably informed that numerous cases that would otherwise have taken ages to settle through the conventional Courts have been settled through this mechanism to the satisfaction of the parties.  This is a clear testimony of the huge benefits that can be derived from ADR hence the need for the establishment of the Secretariat.
 
Chairperson, Distinguished Guests, Ladies and Gentlemen
The Alternative Dispute Resolution (ADR) Secretariat and the Department of State for Justice should endeavour to make the Alternative Dispute Resolution (ADR) facilities accessible not only to the people living in the Greater Banjul Area but also to people living up country, by replicating the Secretariat's facility in all the Administrative Regions of the country in the not too distant future.  The mediators that have benefited from the training facilitated by my Government, should also kick start the process and offer their services for the benefit of all to ensure that the system works and works well.  However, efforts should also be made to train more mediators, conciliators and arbitrators and also to tap into the expertise of our natural mediators who have been in the art of mediation within their communities at different levels, to meet the needs of the future expansion of the system.  The Alternative Dispute Resolution is in line with our natural justice system and the idea will therefore favour many people especially those who are not comfortable with our conventional justice delivery system to resolve their disputes.
Efforts should also be made to explore all the traditional means of resolving our disputes, harness them and incorporate them into our dispute solving mechanism in the interest of our people and future generations.   As Gambians, we should not lose sight of our traditional values and customs.  If we do so, our future generations will not inherit any thing meaningful from us, but only confusing ideals and foreign cultures which are alien to our way of life.
To this end Ladies and Gentlemen, I will implore all stakeholders throughout the country including the Chief Justice, Judges and Lawyers to refer matters such as commercial, land, family and employment cases that can be resolved through the ADR Secretariat for settlement as required under the ADR Act.  This I firmly believe will go a long way in decongesting the Courts thus allowing the Courts to concentrate on other cases, reduce the level of litigation in the Courts and allow parties to dispose of their disputes quickly, in a less formal environment and cost effective way.

I thank you all for your kind attention.
Read Other Articles In Article (Archive)