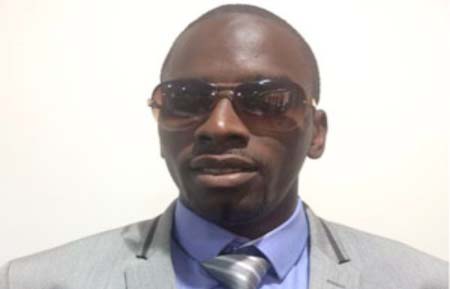 Honourable Abdoulie Ceesay, NAM for Old Yundum Constituency has said that the United Democratic Party (UDP) executive expelled him from the party without any sufficient legal ground.

"I am supporting the president as alleged, but they forget to state that the president is my electorate in the 2017 parliamentary election, he travelled all the way from Banjul to Old Yundum village and cast his vote, whether he casted for me or not is no longer significant," he said.
Hon. Ceesay made these remarks at his constituency office at Old Yundum on Monday.
He said President Adama Barrow voted in Old Yundum Constituency where he became the winner of the total votes cast "which crown me as the representative. I consider him as my electorate just like any other electorate of the constituency irrespective of party affiliation."
He added that being an effective legislator involves listening to constituents, translating their concerns into workable proposals, and building consensus to implement them. I could not do this job without the involvement and openness of the people I represent.
Hon. Ceesay said his constituency is faced with many challenges, "but we can overcome them if we rise above politics of deception and misinformation and do what is best for the constituents."
"I look forward to continuing to work for you as your representative and restore the slogan of the constituency during campaign days and bring the much needed development for the people," he said.
Hon. Ceesay, finally thanked the people of Old Yundum constituency for being patriotic to stand with him after his expulsion from the UDP.
Read Other Articles In Article (Archive)