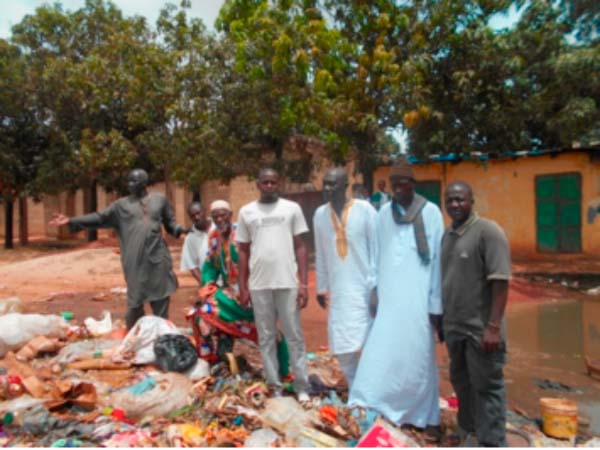 The alkalo of Old Yundum and his community have expressed great concern and dissatisfaction over the dumpsite at their market.

They said it was causing a lot of pollution and other environmental hazards to the environment.
Speaking at the dumpsite on Tuesday during a brief visit by the community of Old Yundum, alkalo Mamudou Fye blamed the Brikama Area Council, saying they have woefully failed the community of Old Yundum for not responding to their needs in addressing their concerns.
He said the market was handed over to the council a couple of years ago and since then they have been generating a lot of revenue on a daily basis.
They have not enjoyed even a toilet facility until recently when the coalition government intervened and helped them to build toilet facilities for the said communities, he added.
According to him, the school management is also complaining about the dumpsite because of the bad odor that is polluting the whole area.
The alkalo said there was no committee responsible for ensuring that this rubbish was collected out of the market, adding that they recommended the dissolution of the Old Yundum committee and the formation of a new committee.
Alkalo Fye praised the new Government for providing them with toilet facilities whilst he calling on the council to come to the aid of Old Yundum community with respect to sanitation at the market.
He also called on Gambian philanthropists to help them in rehabilitating the road linking the Old Yundum Police Station to the interior of their village.
Read Other Articles In Article (Archive)