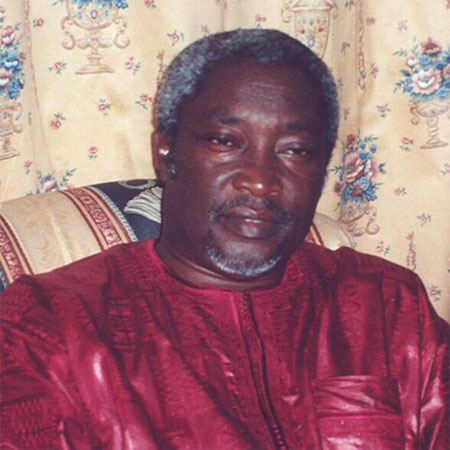 Omar Jallow, leader of the People's Progressive Party (PPP), has called on all Gambian opposition party leaders to put an end to all their personal, individual and ideological differences and ensure they form a strong alliance to get a young dynamic leader to contest in the 2016 presidential election.
He noted that no single opposition could contest in the election and win against President Jammeh.
OJ, who was speaking at a press conference over the weekend at his Pipeline residence, stated that the moment the opposition parties are divided, they undermine the credibility of the opposition and, as a result, discourage their supporters.
"We all know with divided opposition, we are strengthening President Jammeh and legitimising what he is doing. It is up to us to bury all our personal, individual and ideological differences, come together and see ourselves as Gambians," OJ told journalists.
"We should select a young dynamic Gambian who each and every one can identify with, by all the opposition party leaders coming together and campaigning for this individual, which is the only way forward for the opposition to make a head way in achieving their objectives," he said.
He said as the presidential election is coming up in 2016, they as an opposition party are well prepared, and would do it in two phases.
For the first phase, each party should mobilise its members and make sure they have the structure on the ground; but at the same time, the opposition parties should be talking to each other, engaging each other, to make sure they have a strong and formidable alliance to contest the 2016 elections, he added.
"We should not be opposition parties who only organise meetings and rallies, but we should involve in every process and challenge the process of government to respect the law of the land," he stated.
Asked how often the opposition meets, OJ said they last met a year ago when they held rallies at the Buffer Zone and Brikama, which were highly successful.
According to him, it was part of the PPP's strategic plan to call on all the opposition party leaders, and start programmes and strategies, which would cover presidential, parliamentary and local council elections.
The opposition leaders are matured people who should learn from their mistakes over the past twenty years, he said, adding that if they fail to correct themselves they would not live up to expectations as a mature and honest opposition. 
Read Other Articles In Article (Archive)