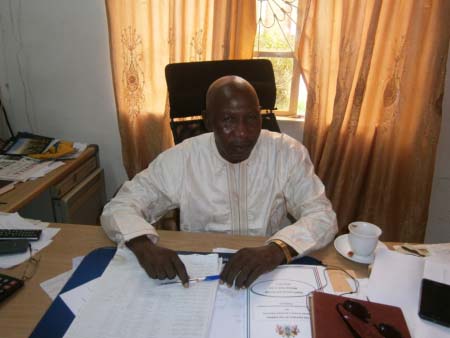 The administration of Nusrat Senior Secondary School has succeeded in launching an online registration mechanism for students who choose Nusrat as their choice of school.
The surprising package, which is the first of its kind in the country, was proposed by the erstwhile students of the school, and welcomed by the administration.
The new development is also expected to reduce the cost and burden of travelling to and from the school.
Speaking at the launching ceremony, the principal of the school, Karamo Bojang, informed parents of the students that they did not make any mistake in sending their children to Nusrat Senior Secondary School.
He also thanked the parents for sending their children to Nusrat, without which the school would be closed.
He as well thanked the Ministry of Education for its support and cooperation, and also thanked the Ahmadiyya community, owners of the school, for their invaluable contribution to the country's educational sector.
Principal Bojang notified the parents that the usually way of interview had stopped with the coming of the new technology, to introduce online registration.
This time round the usual way of interview has come to an end, he reiterated, asking parents to also use the technology by going to nearby internet cafes, or use their personal computers to register.
He described the process as simple, transparent and user friendly, saying the old system is tedious and busy parents could not afford the going and coming to the school.
He pointed out that he is not in control of admission anymore; rather it is the system that is in control of admission now.
"If you do not choose Nusrat even if you score aggregate five the system will not recognize you," he said, adding that they will also include fingerprint attendance, which will capture the presence and the absence of the students.
He also thanked the youth of the country who came up with the initiative and the donors of the modern school library, which he described as the best library in the country.
He informed the parents that out of the candidates who have chosen his school, 1,400 are above the school's pass mark.
He also urged both the parents and the students to comply with the initiative.
Read Other Articles In Article (Archive)