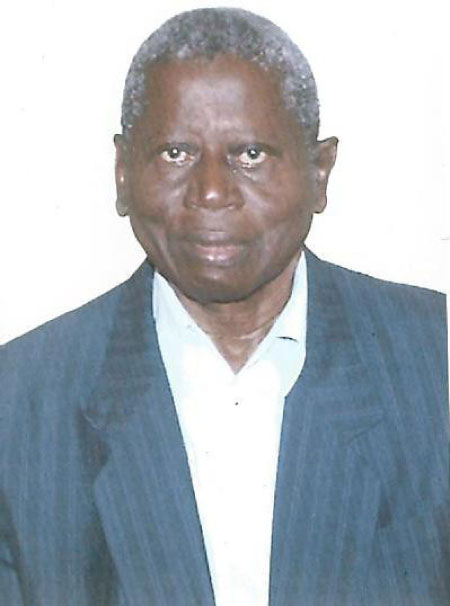 Following the Fifa advice for Gambia to hold another adoptive congress, the natural question that kept bubbling in the minds of many football followers is whether the March 30th election would go ahead.
Well, the Normalization Committee vice chairman Omar Sey yesterday addressed this and other burning issues at a press briefing at the Football House in Kanifing.
According to him, the proposed election is still on the card even though Fifa had expressed concern that the new developments may require a further extension.
"But we have met at executive level here and are adamant that the elections should take place as planned. Even if there would be need for an extension it would certainly be a matter of just weeks,'' Mr Sey noted.
"To be specific, Mr Sey went on, "we would need at least two weeks to call an adoptive congress and another two to call elections.'' He however accepted the suggestion from the press that elections could be held by mid-April.
Further addressing the constitutional matters, Mr Sey elaborated that what Fifa has done was to confirm what has been the position of all reasonable human beings, which is to ensure that only those with bona-fide league club status, those who have played regular league football can have a right to be a member of the association.
"It was obvious that the delegates at the December congress were blinded by considerations of which side gets the largest number of votes, etc. The bigger picture was for all of us to ensure that football is indeed genuinely decentralized and properly structured so that no part of the country will have dominance over the other in football power," Mr Sey said.
He went on to say that preparations would soon be started to call another adoptive congress without representatives of the clubs that are not considered to be regular football clubs.
Asked if the affected club's have not in fact been once part of the GFA, and even electing past GFA presidents, Mr Sey said if that has happened, that was wrong.
"In fact that and other things are the very mandate of the Normalization Committee to regulate. We have no reason to hide anything. What has been happening in the past is wrong no matter whose time. This is the core of the matter. There is need to move on and do things in the right manner,'' he noted.
The NC vice chairman reiterated that it has never been the desire of the NC to extend their lifespan more than a single day unnecessarily.
Read Other Articles In Article (Archive)