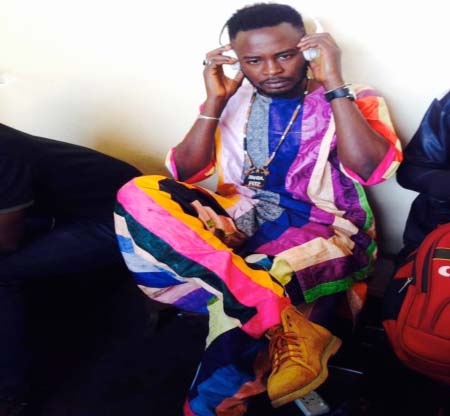 Kangfore Marong, a hip-hop singer, is expected to release his Mixtape entitled 'Xel Si Kaw Xel', which comprises sixteen tracks, on 6 May 2017 at Alliance Franchise.

The Mixtape to be presented by Join Hand Together (JHT) and artistes is expected to perform on stage. The artistes are B. Gang, BMM, Artenola, Poetic X, Sir X, Killa Ace, Black System, and DD connection, OG Lo, MYK Jayda, Big Rozy, Chaat, Mustik, Binzy, Awa Blings, Hyper, BK and Top Tier Ent.
Kangfore told journalists the Mixtape depicts that if all minds are together society will flourish.
"It teaches all aspects in society to attend goodness for the benefit of mankind," he said.
Pa Mamadi, a member of JHT, said the mixtape is a light of their upcoming album.
"We instructed Kangfore to do a mixtape so it can be a taste of our upcoming album. So we urge all to watch out and listen to the songs keenly as it is talking about how our society is moving," he said.
Kifa Baharama, promotional manager of JHT, assured the public of maximum entertainment on the night.
"We assure you maximum entertainment with side attractions and positive vibes to show Gambians that hip-hop is positive," he added.
Read Other Articles In Article (Archive)