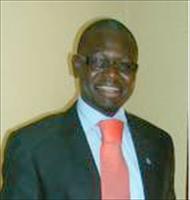 Unique Solutions Company, in collaboration with the Gambia Priority Employment Programme (Gamjobs), on 9 October 2010 launched a pilot project on mobile repairing to create job opportunities for the country's youth.
The project seeks to train some 70 Gambian youths in the application of information and communication technology (ICT) in mobile phone maintenance, repair and servicing, assembling, and entrepreneurial skills.
The launching, held at Unique Solutions' head office on Kairaba Avenue, was attended by senior government officials.
The other key players in the project include the Ministry of Trade, Regional Integration and Industry and Employment of The Gambia (MOTIE) - under which Gamjobs falls, The Gambia Chamber of Commerce and Industry, the National Youth Council, the UNDP and the RLG Communications in Ghana.
In his launching address, Hon. Yusupha Kah, Minister of the MOTIE, said that a fundamental development challenge facing the country is the very rapid increase in the labour force.
While the country's youthful population is being educated and the labour force continues to increase, Minister Kah said the youths and women have become the most affected in terms of labour participation rates.
He added: "To address the growing unemployment and poverty situation, several projects on employment creation are designed and being implemented by the government in collaboration with development partners."
He urged the beneficiaries to maximise the benefits of this training thanking the development partners for their support. In his statement on the occasion, Muhammed Touray, UNDP representative at the project launch, assured the gathering that the UNDP is ever ready to support partners all over the world to enable them to achieve the MDGs.
According to him, prior to this initiative, the UNDP has recently launched another project in the Kanifing Municipal Council that is technically different from the pilot project.
He challenged the beneficiaries to make best use of the opportunity as, according to him, "this is the first time such an opportunity is being created for the youths of this country".
Speaking earlier, the CEO of Unique Solutions, Papa Yusupha Njie, thanked President Yahya Jammeh and his government for creating the enabling environment for the private sector to thrive thus making it possible for them to leave a mark in the ICT landscape over the last 10 years, as they are recognised as partners in development.
"The unprecedented demand for the repairs of mobile phones has increased so much due to a greater percentage of population in the West African sub-region now using mobile phones," he said.
He also said a comprehensive memorandum of understanding (MoU) has been signed between his company and GAMJOBS, GCCI and RLG Communications in Ghana to train young Gambians.
"The youths will be trained in application of ICT in mobile phone technology and entrepreneurial skills within six months, and also to provide the requisite skills for gainful and sustainable employment in the ICT industry," he said.
Read Other Articles In Article (Archive)