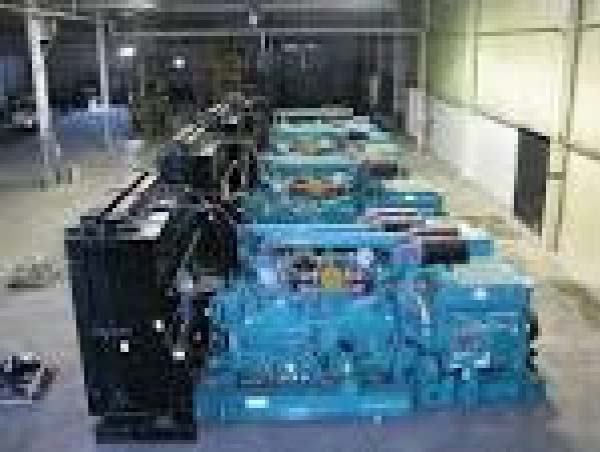 NAWEC the National Water and Electricity Company on Monday took delivery two new heavy fuel generators from the suppliers, at a ceremony held at Banjul seaport.
Costing US$20 million, the 2.7 and 2.9 megawatts generators will be installed at the company's power stations in the provincial towns of Farafenni and Basse, and will bring electricity supply to more than 44 communities in rural Gambia.
Meanwhile, an extra US$10 million has been secured for the Bansang electricity expansion project, which will soon be unveiled, according to NAWEC sources.
The new generators are being provided under phase two of the company's rural electricity expansion project, "to boost much-needed electricity supply in provincial Gambia".
Information provided by NAWEC officials on Monday, revealed that the diesel-engine generation systems used in the first phase of the rural electrification project are being replaced by heavy fuel generators.
These will now be sent to rural Gambia, and once in operation, will bring 24 hours electricity supply to the towns and villages there.
The overall objective is to make the operations of power stations in rural Gambia more
cost-effective and more sustainable.
Speaking at Monday's ceremony at Banjul port, Dr. Edward Saja Sanneh, the minister of Energy
underscored the importance attached to energy supply by the Gambia government.
He said provision of higher capacity engines will strengthen the stability of electricity supply in the country.
Extending electricity supply to an extra 44 communities in rural Gambia was proof of the government's commitment to bring electricity to all deserving villages in the country, he added.
As the country strives to attain Vision 2016, Dr. Sanneh believes providing electricity to
those places will encourage investment or the creation of agro-businesses and using technology in meeting our national food self-sufficiency drive.
NAWEC managing director Ebrima Sanyang recalled that the rural electrification project phase one was first launched in 2006 and 2007, when the government intervened to have new engines installed in six power stations.
The phase two project will extend electricity supply to an additional 44 communities, using the heavy-fuel generators being procured.
NAWEC board chairman Mustapha Colley said the company decided to go in for the heavy fuel
generators, already used in the urban centres, to make operations more cost-effective, and guarantee 24 hours electricity supply in the regions.
With these new generators, the network can be increased, Colley added, and electricity be available to run irrigation pumps for largescale rice production, to help attain the country's Vision 2016 goal of boosting national food security.
Read Other Articles In Article (Archive)