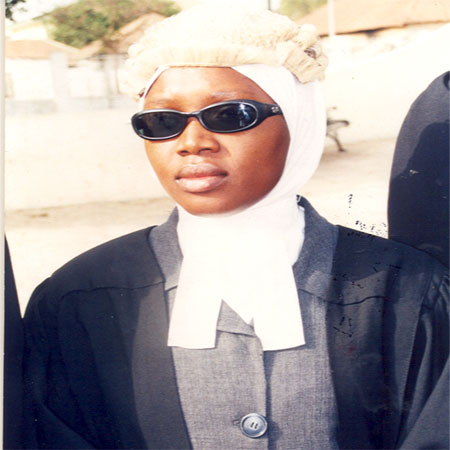 The seeming lack of legal representation in criminal or civil matters in the country will soon be a thing of the past if the new National Agency for Legal Aid Bill passed by the National Assembly on Monday is anything to go by.
The Bill seeks to establish the National Agency for Legal Aid that will not only ensure that legal aid is made available in accordance with the bill; but also inter alia maintain a register of legal practitioners who are willing to assist or represent persons entitled to Legal Aid under the bill.
Under the bill, Legal Aid will be available at a later date to a person who earns not more than such minimum wages as the government may specify and desires legal representation in any criminal or civil matter.
Legal Aid under the bill consists, among other things, of the assistance of a legal practitioner, including all such assistance as is usually given by a legal practitioner in the steps preliminary or incidental to any proceedings.
The bill also repeals the Poor Persons' Defence Act, 1993, which had restrictive application. The bill further establishes the Legal Aid Fund, which will, among other things, be used to pay fees and expenses properly incurred in providing legal aid and legal costs awarded against a person granted Legal Aid under the bill.
Moving the bill before members of the National Assembly, Hon. Marie Saine- Firdaus, Attorney General and Secretary of State for Justice said the provisions of the bill would further enhance The Gambia's commitment to maintaining the rule of law while protecting the rights of all individuals.
According to Attorney General Saine- Firdaus, legal aid is an important component of the criminal justice system of The Gambia.
"It is a requirement under section 24 (3) of the constitution that a person charged with an offence, which carries a punishment of life imprisonment or death shall be entitled to legal aid at the expense of the State," she said.
She noted that the right to legal aid in such cases is a fundamental right.
"It is also related to other fundamental rights, such as the right to be presumed innocent until proven guilty and the right to a fair and impartial trial," she added.
Read Other Articles In Article (Archive)