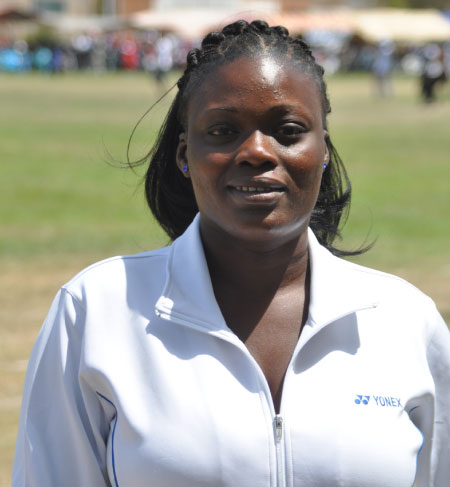 The newly elected president of the African Women Sports Reporters Union Gambia Chapter has spoken of her commitment and dedication towards moving the union forward amidst the challenges it is confronted with.
Rohey Bittaye, who works with Gambia Radio Television Services (GRTS), replaces Ndey Busso who has travelled outside the country.
Lawratou Bah has also been elected as the secretary general of the body replacing Fatou Saho, who has also travelled outside the country.
 Speaking to this reporter on Friday, Prexy Bittaye said: "The reason behind this is due to the fact that the former president, Ndey Busso, and the secretary general, Fatou Saho, have travelled. So far so good this was the reason why the Gambia body decided to change executive rules that are taking place so that we can participate in other activities."
According to the former 1st vice president of the body, the AWSRU cannot continue its activities without a president and secretary general, which, she said, "is of course very risky".
"And of course AWSRU members have been actively involved in so many activities, which was the reason behind this."
Prexy Bittaye described the task as very challenging coupled with her work.
"It is quite challenging and the AWSRU demands a lot from me and at the same time I have to deliver as I promised to them," she said, adding that the AWSRU is a daily-activity chapter.
"It is a union that needs the attention of the president or the members of the chapter on daily basis," she added.
Regarding her plans for the chapter, Bittaye disclosed that she wishes to expand on all the developments they have undertaken.
"For the past three weeks, we have been going round meeting sports stakeholders as well as media houses in order to talk to heads to see that women sports reporters are given the chance and empowered so that they can also excel in their desired goals."
She added that they are also meeting the sporting associations in the country like the Gambia Football Association, now Gambia Football Federation, the Gambia Paralympics and other key stakeholders.
She made it clear that the body is here to stay, adding that they are working towards the development of sport, especially on women participation in sport.
She therefore calls on the entire membership and aspiring female sports journalists to join the body, saying with the AWSRU, members are given the chance to have lots of trainings.
"I am also calling on stakeholders to come on board and support the body as we are here to develop sport," she concluded.
 About the Union
The AWSRU Gambia Chapter was launched on 15 June 2012 at The Gambia Press Union with Ndey Busso elected as the president.
The launching was attended by members of the union, the Honorary Life President of the Sports Journalists Association of The Gambia, Alh. Pap Saine, and the Executive Secretary of the National Sports Council, Max Jallow.
Read Other Articles In Article (Archive)