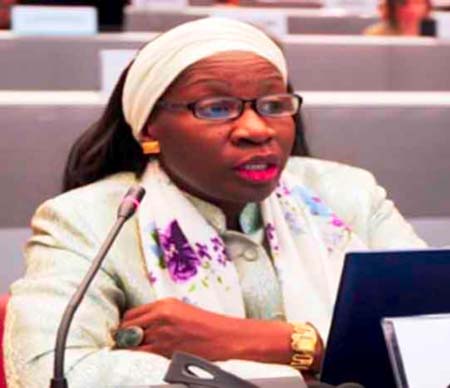 Ndey Sireng Bakurin, executive director of the National Environment Agency (NEA), recently told the joint session of the Public Accounts Committee and Public Enterprises Committee (PAC/PEC) of the National Assembly that the NEA would continue to do its best to achieve higher environmental standards.
To this end, she said, the NEA would strive to deliver a better service to the public, to build new capabilities and, most importantly, to develop NEA staff to keep Gambia healthy, clean and green.
"NEA will need to be in future ready as it faces environment challenges of tomorrow," she said.
Together with every member of the society, communities and businesses, NEA would continue to transform to safeguard, nurture and cherish the environment for present and future generations to enjoy, she went on.
"Our environment and natural resources are important to Gambia's economy, as well as to the quality of life of all inhabitants," she added.
NEA has striven to provide leadership in environmental management so they would all live in the type of healthy environment they expect and deserve, she continued.
To achieve this goal, NEA would endeavour to implement its work plan, aimed at building the necessary human and institutional capacity needed for more efficient environmental management, she further stated.
However, limited resources and low human capacity have hampered NEA's work, she added.
The NEA's continuing efforts has built a dynamic agency that safeguards the natural resources and vigorously protects the environment and public health, Mrs Bakurin declared.
Read Other Articles In Article (Archive)