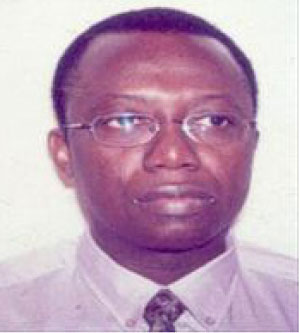 The National Environment Agency (NEA) on Monday commemorated World Environment Day.
The commemoration began with a march past from the West Field junction to the NEA Head Office in Kanifing. The procession was led by the police band with school children in attendance.
To commemorate world environment day this year the agency organised weeklong activities referred to as the Gambia Environment Week. The theme for this year is 'Forest at your services', aimed at stopping deforestation and raising awareness about its vital importance.
Experts say it helps to sustain the quality and availability supplied of health and sustainable future and all connected to the sustainable use of forest resources.
Speaking at the ceremony, the Director of Forestry, Abdoulie Sanneh, said forest is a natural resource with immense importance to mankind, saying that human beings, since the early days, are dependent on the forest for shelter, hunting, and food.
"With the development of civilization, people settle in towns and cities but still return to the forest for their survival either directly or indirectly, for timber, fuel, wood, food," he said.
He further stated that it could therefore be important to note that every society and economy needs a healthy forest cover.
A healthy economy also largely depends on healthy forest cover hence our country's economy is being largely dependent on agriculture.
He thanked the Gambia government for its invaluable support to the Department of Forestry and Environment.
For his part, the executive director of the NEA, Momodou Sarr, also stated that World Environment Day celebration began in 1972 and has grown to become  one of the main vehicles through which the United Nations stimulate worldwide awareness of the environment and encourages political attention and action.
This year's World Environment Day also came during the UN-declared international year of forest, which is partly focused on highlighting the critical link between the forest and the transition to a low carbon.
He said the green economy initiative has identified forestry as one of the ten central sectors capable of enhancing a swift transition to low carbon resource efficient employment-generating fature if backed by investment and forward looking policies.
"Healthy well managed forests are very essential to the survival of all," he said.
He noted that many of the world's most threatened and endangered animals live in the forest, which make them crucial in sustaining the ecosystem.
Read Other Articles In Article (Archive)