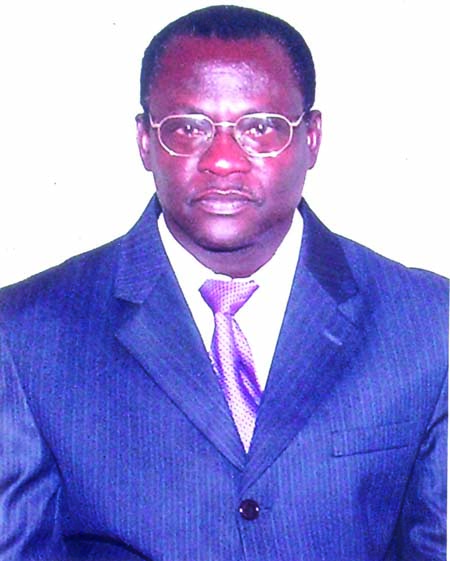 The National Drug Enforcement Agency, NDEA, has confirmed that it is waiting for the extradition to The Gambia of a Ghanaian drug baron, who absconded from Gambian custody and fled to his native Ghana sometime last year.
Benedict Jammeh, executive director of the NDEA, told The Point yesterday that Ghanaian Robert Yaw Danquah was arrested in Ghana by Ghanaian anti-drug operatives, after the NDEA wrote to Interpol to trace him.
"As we speak, we are just waiting for his extradition to The Gambia as soon as possible," Jammeh told this reporter.
The suspect, the NDEA chief noted, was not yet charged, as NDEA agents are still investigating the matter.
"The matter is still under investigations," Jammeh said, adding that Danquah will be charged upon arrival in The Gambia, if the investigations show that he was connected to the drugs.
"He will be charged if he is connected, but if investigations show that he is not connected, he will not be charged," he stated.
According to Ghanaian newspaper Daily Graphic, the security agencies, acting in concert with officials of the Narcotics Control Board (NACOB), effected the arrest of the suspect, Robert Yaw Danquah, at his residence at the Teshie-Nungua Estates in Accra on Monday February 6, 2012.
Danquah, 54, according to the paper, will be extradited to The Gambia to stand trial.
"Danquah has been on the run since The Gambian police incepted some drugs on June 12, 2010 and has also been on Interpol's most wanted drug barons list for some time now, after managing to escape arrest in The Gambia," the Daily Graphic reported.
In a recent interview with the Daily Graphic in Accra, the Deputy Executive Secretary of NACOB, Nii Lante Blankson, said the suspect was arrested after painstaking investigations by NACOB officials and the Ghana Police Service.
He said the suspect and his accomplices managed to export the drugs into The Gambia on a boat, but the Gambian Drug Enforcement Agency was swift in intercepting the cocaine.
However, Danquah, who is alleged to be the leader of the group, managed to escape arrest in The Gambia to seek refuge in Ghana.
According to Nii Blankson, the suspect made his appearance at the Accra High Court on Friday, February 10, 2012, where he was remanded in custody.
He is currently being prepared for extradition to The Gambia to stand trial, Nii said.
Read Other Articles In Article (Archive)