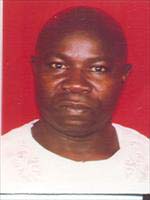 As part of preparations for the upcoming National Youth Conference and Festivals (NAYCONF), the Kanifing Municipal Council, the host of this year's national youth gathering, yesterday launched a local organising committee for the activity slated for 17 through 23 December 2010.
Members of the committee include Hon. Yankuba Colley, Mayor of KMC as Chairperson; Bakary Badjie, Vice Chairperson; Abdoulie Sanyang, CEO of KMC a member; Councillor Modou Lamin Badjie, a member; Salli Sidibeh, member; Fatou Sanneh (GRTS), member; Muhammed Sillah (CEO, Sankung Sillah & Sons), member; and Commissioner of Police KM Division.
Speaking on the occasion, the Director of Youth and Sports, Malang Jarsey told the gathering that NAYCONF was founded in 1999 in the Kanifing Municipality to give youth the opportunity to discuss issues that challenge their development and empowerment.
According to Mr Jersey, the theme for this year?s biennial event is: "Our culture, our identity; enhancing youth participation in our cultural revival." He added that this year's conference topics will focus on discussing the role of the youth in achieving the MDGs and PRSP 2, the role of the youth in combating the menace of drugs trafficking and alcohol abuse, the role of the youth in curtailing the effects of climate change and disaster, presentation on Gambian cultures, among other issues.
"Being the last NAYCONF of the decade, I urge every person in Kanifing Municipality to support the local organising committee to ensure effective participation," said Mr Jarsey.
In his launching speech, the lord mayor of Kanifing Municipal Council, Yankuba Colley, assured the gathering that KMC is the only municipality that can "host the National Festival without any problem".
He added that hosting young people for such an important event is a step in the right direction thus a pride for his municipality.
"KMC is recognised with excellence and will excel in anything given to them," he said, challenging the youth to come out with flying colours in all the activities of this year's NAYCONF.
Mayor Colley assured the public that the municipality will come out with "the best and well organised" NAYCONF. He also urged all and sundry to participate in the upcoming event that will be hosted by the KMC.
Speaking earlier, Bakary Badjie, the chairman of Kanifing Municipal Youth Council, stated that NAYCONF was founded to give opportunity to the youth to discuss issues affecting their lives.
"Our municipality cannot afford to miss any national event, as we have all the means to do well," Mr Badjie asserted.
He thanked the KMC for accepting the wishes of young people, noting that the municipality will need recognition through their support.
The speakers on the occasion included Landing Sanneh, the youth coordinator of KMC.
Read Other Articles In Article (Archive)