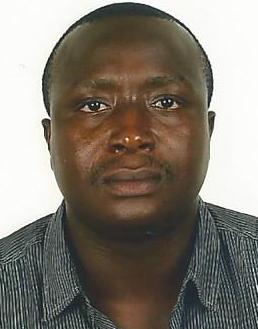 Mustapha Kebbeh and his team swept the polls in yesterday's Gambia Football Federation (GFF) elections beating opponent Modou Musa by 30 votes to 21 in the presidential election, while his aides picked up all three vice presidential and other executive positions.
The polls marked the end of 15 months of the normalization process following the dissolution of the Seedy Kinteh-led administration, in March last year.
A packed conference hall at the Paradise Suites hotel listened to Mr Kebbeh, who in his maiden speech as GFF president said he would work to reunite the camps in football and rise to the challenges that lie ahead.
"I do not want to hear about any camp now.  Let us bury all our divisions in the Atlantic Ocean right behind us here. This moment is for work and development, and I am calling on all to come on board,'' he said.
Earlier, Modou Musa, the man many hailed as the most accomplished presidential material given his strong pedigree in football as player and administrator, as well as his professional standing, showed great magnanimity in underlining the gentleman he is by congratulating Mr Kebbeh on his victory.
"I have presented my programme and views to the stakeholders and  the people of The Gambia, but the stakeholders chose Mr Kebbeh and I respect their decision, and wish Mr Kebbeh and team very well.'' Mr Musa said.
Asked whether the election result would not make him a less enthusiastic football man, Musa said on the contrary he would be even more keen to continue where he has left off.
"I am a football enthusiast, and that is not (starting) now,'' he said.
Omar Sey of the now defunct Normalization Committee told the delegates about the long and arduous task his committee had been carrying out over the last year, which included restructuring all aspects of football, ranging from statutes to dealing with a precarious financial state they found the GFA in.
"We have managed to do our part albeit with some disagreements here and there, but I'm pleased that we are here today to conclude the process in the manner we promised the nation'', he said.
Fifa's delegate Primo Carvalo congratulated the new president and his team and reminded them that they have big task ahead, especially to ensure continuous FIFA financial support which now requires prudent financial management. Delegates also adopted the Normalization Committee's financial report before proceeding to the elections.
At the end of proceedings, Mustapha Kebbeh was escorted by a security convoy to the KMC office in Kanifing, where he met Mayor Yankuba Colley who expressed his council's delight that their candidate won.
''This is a great moment of joy for us as we always know and believe that the truth would prevail in this matter. Our ship shall never sink. What is now left is for Mr Kebbeh and team to work very hard to restore the former glories of football we all used to enjoy,'' Colley said.
Other speaker included former GFA secretary general Jammeh Bojang and Ebrima Manneh, both of whom thanked the mayor and his team for supporting their campaign.
The victory parade then returned to base at the Serekunda East Park for more celebrations lasting through the night.
The following was the outcome of the GFF elections:
President
Mustapha Kebbeh- 30 votes
Modou Musa  21  votes
1st Vice President
Buba Star Janneh- 34 votes
Abu Khan 17 Votes
2nd Vice President
Kebba Touray 30 votes
Martin Gomez  21
3rd Vice President
Basirou Bajo --unopposed
Members
Male
Borry Darboe - unopposed
Lamin Camara - unopposed
Female
Nyima Manneh - unopposed
Oumie Bittaye - unopposed
Regional Representatives
Bakary Dampha - KMC
Wandifa Kinteh - LRR
Numukunda Kanyi - CRR
Furu Gomez - URR
Abdou Karim Sey - WRR
Modou Sowe - Banjul
Momodou Mbessane – NBR
Read Other Articles In Article (Archive)