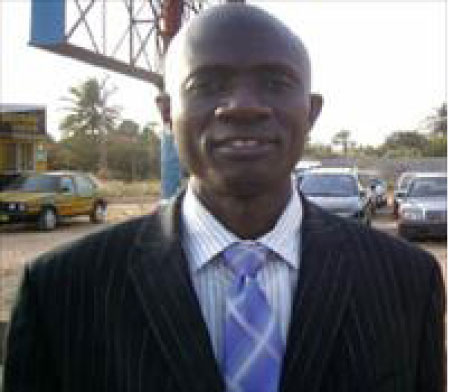 The Minister of Youth and Sports was yesterday briefed by the delegates of the Sports Council and that of the Middlesex University.
The briefing emerged after a two-week intensive training on sports leadership and coaching, which were conducted by the delegation of the Middlesex University that ended recently.
On his briefing, the executive secretary of the National Sports Council, Mamudou Max Jallow, pointed out that the development made during the past weeks and the successive training undertaken by the delegation also involved about 40 Gambians trained on sports leadership and coaching.
Max revealed that as part of their partnership they want to ensure a sustainable development of sport in the country, adding that a lot of programmes have been outlined in the country such as the sports leadership and coaching courses.
He thanked the people of Kanilai and the manager of Sindola Hotel for their warm welcome and hospitality.
The UK Deputy High Commissioner, George Sheriff, thanked the Middlesex delegation for their support during their stay, and the Ministry of Youth and Sports.
The cooperation of the Youth and Sports is their key priority, which should exist between the British High Commission and the Gambia government for their mutual interests.
He pointed out that the cooperation could help teach leaders in developing and helping the Gambian people go higher heights in their areas.
The Minister of Youth and Sports, Alieu K. Jammeh, thanked the delegation and commended them on the long existing partnership between both parties.
He said that despite some constraints, the partnership would grow much stronger.
Minister Jammeh revealed: "We have a government that is determined and ready to move the country forward."
"In the ministry, it is our mandate to promote sports," he said, while disclosing that in two weeks' time, they would be organizing a sport for health programme where different people of various walks of life would be taking part.
The country has good and talented people, he said, adding that they are working hard to nurture these talents to perfection, which however needs lots of resources or facilities.
Dr Jackie and Chloe Verron Namilton also spoke on behalf of the Middlesex delegation.
Read Other Articles In Article (Archive)