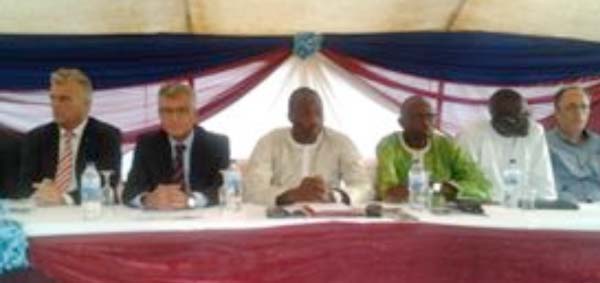 The Gambia Tourism and Hospitality Institute (GTHI) Friday graduated its first batch of students amounting to 551 at a ceremony held at the institute's premises in Kanifing.
Speaking on the occasion, Benjamin Roberts, Minister of Tourism and Culture, said the graduates have received quality professional and vocational training in the various hospitality disciplines offered by the institute.
He said the need to transform the Gambia Hotel School into the tertiary education bracket has been necessitated by not only the increase in the tourist arrival numbers but also the need to create opportunities for livelihood for the young people of The Gambia.
"The establishment of the GTHI goes to demonstrate the commitment of the government of The Gambia to making the country a leading tourism destination in the sub-region," the minister said.
"This commitment is spearheaded by the Gambian leader who has continued to relentlessly provide varied opportunities for young Gambians to contribute towards our economic development," he added.
The minister said as a destination, The Gambia can now be proud of having the best hospitality institute in the sub-region; that is both a training and production centre of hospitality services.
He pointed out that since the inception of the GTHI in 2012, the Ministry of Tourism has been following with keen interest the service delivery standards of the country's hospitality sector, which continues to grow.
"The steady growth of the industry has been admired by tourism stakeholders," Minister Roberts said."This admiration is an indication that the institute is delivering on its core mandate of providing a strong human resource base for the development of our tourism sector as envisaged in our national development blueprint – Vision 2020."
Jose Juan Cardenes, director general of GTHI, said:"Three years ago, we were saying that we do not know when this is going to happen and it has happened today.
"When I came here three years ago, it was a bit different compared to today.I would like the graduates to continue the good work that they were doing when they were students.
"I think we have done it in a big way and many people have worked hard for this day today," he said, adding that some of the graduates would need to work with the Gambian communities and some with the industries."
Read Other Articles In Article (Archive)