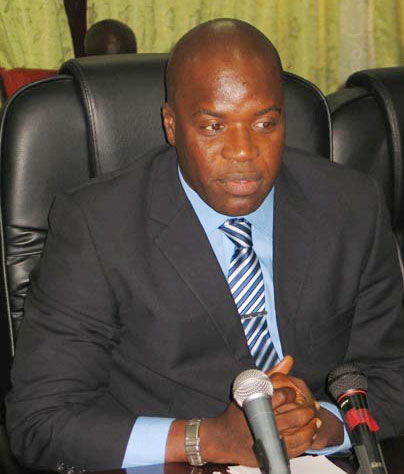 In his keynote address at the quadrennial congress of the Gambia National Olympic Committee held at the Olympic House in Bakau on Saturday 6th June 2009, the minister for Youth and Sports, Honourable Sheriff Gomez, has revealed that he was encouraged and indeed pleased to report that his ministry has constantly and progressively maintained a harmonious relationship with the GNOC based on mutual trust and goodwill geared to its collective quest to build sporting capacity and build excellence in sports across all disciplines.
Excellence in sports, Minister Gomez added, is the clarion call at his ministry and he implored all sporting associations to embrace excellence as their watchword in the delivery of their programmes of activities.
He went further on to say that the most practical manifestation of our Excellence in motion strategy relates to the magnificent accomplishment of our darling U-17 for once again being crowned African champions in 2009.
"We salute their success once again and extend our gratitude to H.E' Sheikh Prof. Dr. Alh. Yahya A. J. J. Jammeh for the honour and handsome incentives given to the U-17 on behalf of a grateful nation," minister Gomez continued.
He applauded and encouraged the GFA to maintain the momentum and encouraged other sporting associations to emulate this shining example of excellence in motion.
"The latent potential of Gambian Athletes at the individual and team level are being progressively discovered and harnessed," Sheriff Gomez enthused.
He further commended Mr Swaebou Sanneh for his silver medal success in the commonwealth youth games in India noting that Swaebou deserves special mention.
Minister Gomez also applauded the entire membership of the GNOC for their passion and commitment to sports development in the country.
He revealed that his ministry's mission and vision is to extol the virtues of excellence in sports, and in this regard, "I fervently believe that we must work together as a team to fulfill our potentials," he said.
In concluding his keynote address, the Youth and Sports Minister seized the opportunity to extend his sincere gratitude to the out-going GNOC President Alhaji Abou Dandeh Njie who has decided to retire after some twenty years of service to the Gambia National Olympic Committee in particular, and the Olympic family in general.
Mr Dandeh Njie's stewardship at the helm of affairs, Mr Gomez added, has been exemplary and indeed a manifestation of excellence in motion noting that he has over the years demonstrated the fundamental virtues of leadership by directing, controlling, delegating and inspiring the sporting fraternity to maximise their potentials describing him as a humble and dedicated servant of sports. He profusely commended Mr Njie.
"I am positive that we can always continue to draw from the vast experience reservoir of knowledge, expertise and experience of Abu Dandeh Njie".
Sheriff Gomez finally seized the opportunity to welcome Major General Lang Tombong Tamba to the leadership of the GNOC as its new president and expressed optimism that he has the leadership quality to consolidate and lead the GNOC to sustain its mission and vision.
Read Other Articles In Article (Archive)