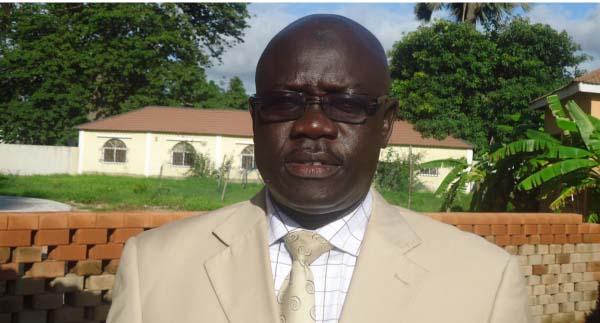 American Chamber of Commerce-The Gambia (Amcham), in collaboration with Gambia Growth Competiveness Project and the Ministry of Trade, Industry, Regional Integration and Employment (MOTIE) Wednesday concluded a two-day Micro-Enterprise Development training for its members at Relax Sahel Complex.
Speaking at the opening ceremony, the Charge D' Affair at the American Embassy, Thomas Hull, reminded the participants about the purpose of the training, say, saying it was to learn  about business management practices and how o take business to the next level through sound management.
He spoke about the liberalization and open economies that create growth which in turn creates enormous opportunities for companies to find markets for their products.
He told the participants that during the recently-concluded first US-African leaders summit in Washington with 50 African countries participating, including business leaders from throughout Africa including The Gambia, on that occasion President Obama declared: "I want Americans buying more African products."
He also stated that the US views African business as being at a critical point for the future prosperity of the continent.
The Gambia must harness the power of its expanding middle class, and abundance of natural resources whether for tourism or export, to take advantage of the current investment climate, he said.
He also stated that the African Growth and opportunity Act AGOA continues to be the centrepiece of America's economic engagement in Africa.
"It is the primary vehicle for African countries to take advantage of US Markets and preferential trade provisions," he said.
The West African Trade Hub alone has facilitated more than $100 million in exports and trained more than 7,000 West Africans interested in exporting under AGOA.
He noted that AGOA beneficiary exports are up over 500 per cent from 2001 and also revealed that the US Embassy recently received US$300,000 or D12 million in funds to launch two projects, a TechCamp for and micro small and medium enterprise and civil society and a start up incubator to encourage entrepreneurs and businesses to become established and grow in The Gambia.
The Chief Executive Officer, American Chamber of Commerce-The Gambia, Kebba T. Njie, said the training of Amcham members is very important to them as it is deeply rooted in their functions and clearly spelt out in Amcham's mission.
He also underscored the need to strive to create business opportunities for members geared towards assisting them to grow the business and one way to do that is to provide them with the tools and increased know-how to efficiently and effectively manage their operations on a daily basis.
He thanked the American Chamber of Commerce, the Gambia Growth and Competiveness Project, the matching grant component of the project and manager for supporting AMCHAM to organise the training for its members.
At the end of the two-day training, awards and certificates of attendance were given to the participants. 
Read Other Articles In Article (Archive)