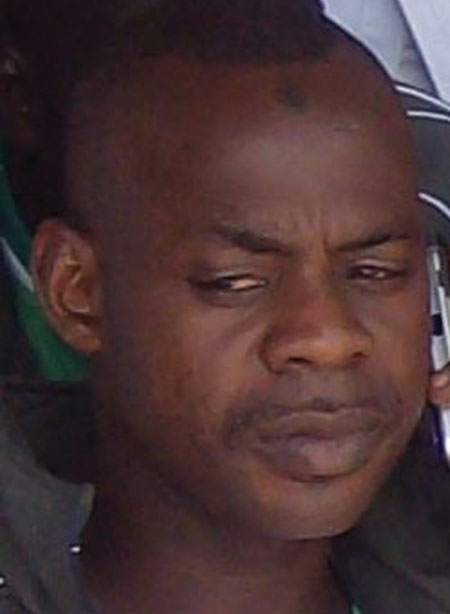 Alhagie Bakary Jammeh, who was said to be acting as a mediator between the accused person, Mbye Njie, and the family of Sarjo Jallow, yesterday ended his testimony under cross-examination at the Banjul Magistrates' Court before Principal Magistrate Taiwo Ade Alagb

e.
Mr. Jammeh told the court that he gave his statement to the NDEA's Holgam office in Kanifing, almost one year ago, together with Sarjo Jallow's family.
He added that he thumb-printed the said statement, and that it was after the recording officer read the contents of the statement that he said he gave the money to Sheriff Sanyang, officer commanding NDEA's Banjul station, instead of Mbye Njie.
Mr Jammeh further stated that he did not tell the court that PW1 told the recording officer that the accused person said Sarjo Jallow's family needed to pay D50,000 to finish with the case, otherwise the accused person would forward the case to court.
PW2 also denied that he told the NDEA officer at Holgam that Karl Bah took D1,000 from the sum of D5,000 , but instead said he (Bah) gave him D1,000 in hishouse in the presence of one Lamin Camara.
Responding to another question from the defence counsel as to whether he knew one Momodou Alieu Bah, who was a drugs suspect, and that he took D8,000 to settle his case, Mr. Jammeh said that was never true.
"I know Momodou Alieu Bah, but I have never taken a single butut from his family," he added.
Defence counsel L.K. Mboge's questionraised adebate with the Director of Public Prosecutions (DPP) S.H. Barkun,who said the witness could not tell whether he took the money from the said Momodu Alieu Bah, as it was a long time ago.
DPP further argued that even if the witness took the money from the said Momodou Alieu Bah's family, that should not be an excuse for the accused person to use his office to accept bribery from the other family through the witness.
Counsel Mboge told the witness that Sarjo Jallow's family contacted him, because he was a notorious dealer in settling cases outside the court, which PW2 denied.
He added that anything he had said before the court was the truth, and that the accused person knows what he had said before the court was all true.
The case was adjourned to today for hearing to continue.
Read Other Articles In Article (Archive)